Former Manus Island guard gives insight into drug deals, violence and attacks on staff and locals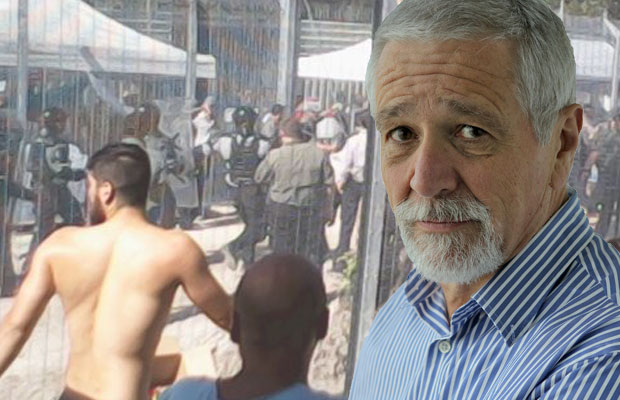 A former guard on Manus Island says many of the asylum seekers on the island use drugs, verbally bait locals, target female staff for abuse and are refusing to budge because they are "set" on getting to Australia.
Tom (not his real name) gave Neil Mitchell a fascinating insight into what life was like on the island.
"A lot of these people are just after a better life, Neil," he said on 3AW Mornings.
While sympathetic to the cause of many, Tom said others in detention were "quite wealthy" and had designer watches and expensive phones.
While never assaulted himself, Tom said he'd witnessed several other "atrocities" against staff.
"They can become quite dangerous if they don't like what they hear," he explained.
Tom said it was "common" for those inside the centre to trade cigarettes and other items with Manus Island locals for marijuana.
He said many clashes between the two groups were over drugs.
He said asylum seekers often threatened locals and made sexual remarks about their female family members in a bid to "bait" them, creating the impression it was "not safe" for them to be on the island.
Click PLAY below to hear the full interview