Freak lightning strike destroys a yacht at Sandringham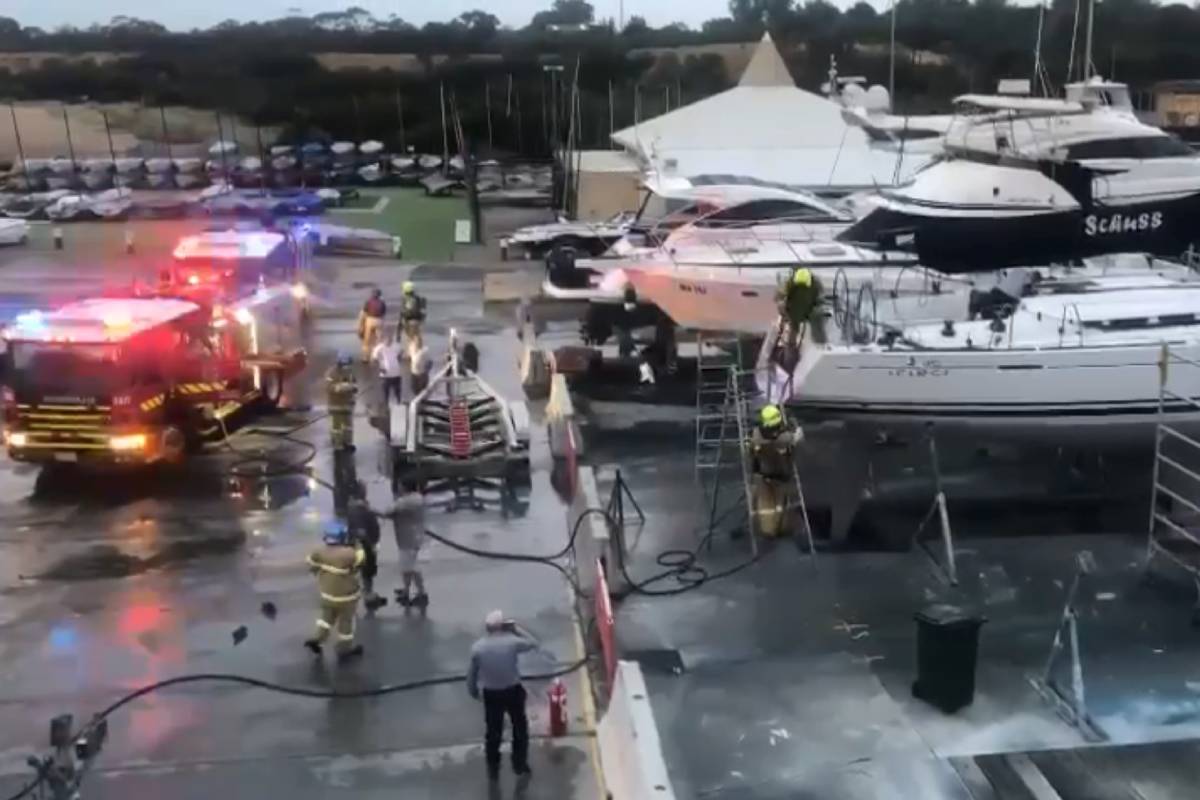 A freak lightning strike has destroyed a boat at Sandringham Yacht Club.
Racing yacht Schuss was on a stand at the yacht club while anti-fouling works were done on the hull when an electrical storm swept through the city last night and struck the boat.
Schuss crew manager David Rutter says "it went through the mast, the electricity went through all the wiring, started a fire and has made a complete mess of the boat".
"It's caused quite a large section of the side of the boat to basically melt away inside," he told Tony Jones, filling in for Neil Mitchell.
"The start of our season was next week at the Geelong Festival of Sails, unfortunately that's out of the question now."
Press PLAY below to hear more about the freak incident