Free public transport and a $50m fund proposed in bid to revitalise CBD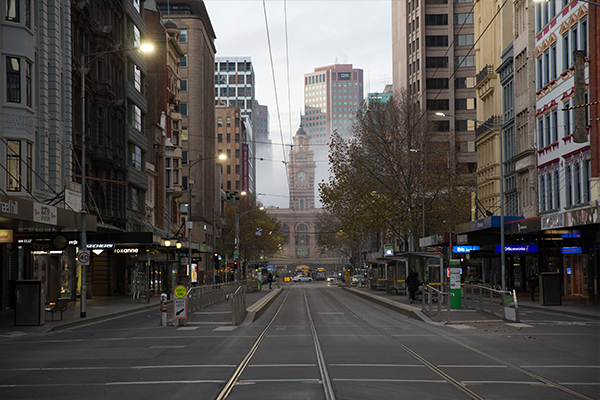 Free public transport for three months and $50 million for a revitalisation fund have been suggested in a bid to bring people back into Melbourne's CBD.
The measures come as part of the Victorian Property Council's 'Reviving Melbourne' plan.
The Property Council is also calling on the state government to lead the way and have public servants return to the office for at least thee days per week once Victoria reaches 90 per cent vaccination.
Executive director of the Victorian Property Council, Danni Hunter, says visitors, students, workers and residents must be attracted back in the CBD.
For now, the emphasis is on visitors. But that will change early next year.
"We of course have a particular focus on workers knowing that about 500,000 workers came into the city before the pandemic," she told Ross and Russel.
"About 10 per cent of those were public servants which is why we've got a particular focus on the government's ability to lead from the front, and to bring the public service back when we hit 90 per cent full-dose vaccination."
Press PLAY below to hear more about the Reviving Melbourne plan