Friday Night Lights' suburb-specific films (and other important public notices)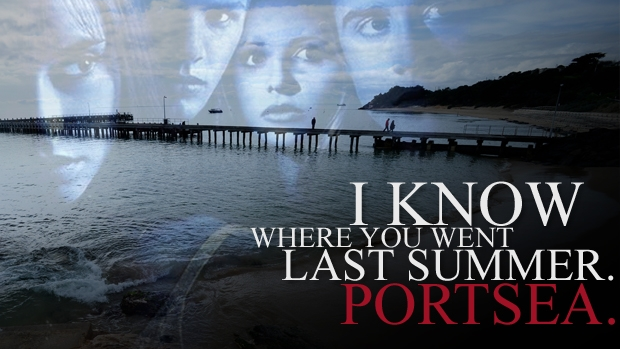 In honour of the Made In Melbourne Film Festival, Friday Night Lights is presenting selected screenings of suburb-specific movies.
Check local guides for venues.
St Albans
The Maltese In The Falcon
Toorak
Me, Myself and I, And Any Other Tax Deductable Beneficiaries On The Family Trust
Trainspotting – Not In Toorak. What Is Public Transport, Anyway?
I Know Where You Went Last Summer. Portsea.
American Pie, Russian Pie, French Pie. I Don't Care, As Long As It's Imported
St Kilda
Tranny Spotting
Two Hands: Costs Extra
While You Were Sleeping… I Stole Your Wallet
Chinatown
Dim Sim Like It Hot
Chinatown
Queen Vic Market
The Grapes of Wrath Are $8.99. 'Cos of The Drought
City
James Bond in 'Entertainment Complex Royale'
Lawrence of Arabia/Mario of Carlton
Chadstone
PUBLIC NOTICES
On Friday Night Lights, I will endeavour to inform you of upcoming events around Melbourne.
Below are details of events that arrived too late to put to air.
SUBMISSIONS INVITED-PUBLIC MEETING
The AFL is seeking input into the wording of its historic apology for the accidental televising of the 2015 National Draft.
The AFL is also expected to announce that clubs may be permitted to run a supplements program, but only for the purposes of keeping coaching staff awake for the duration of an entire telecast.
EXHIBITION – DOCKLANDS HIGH- RISE HISTORICAL SOCIETY
At the beginning of this century, early settlers moved to high rise towers in Docklands and set about bringing civilisation to this frontier suburban wilderness. Descendants of the early pioneers will be on hand at this exhibition to detail the hardships of early life in the suburb, when staples like artisanal bread had to be cut by hand.
An interactive feature lets kids experience the rigours of life in years past as they try to park a virtual BMW X5 in an underground car park obviously designed for a Porsche Boxster.
The exhibition will commence with a brief acknowledgment of the land's traditional owners, The Shanghai Development Holdings Company.