Frydenberg: State budget will be a mess if Victorian housing market continues to slow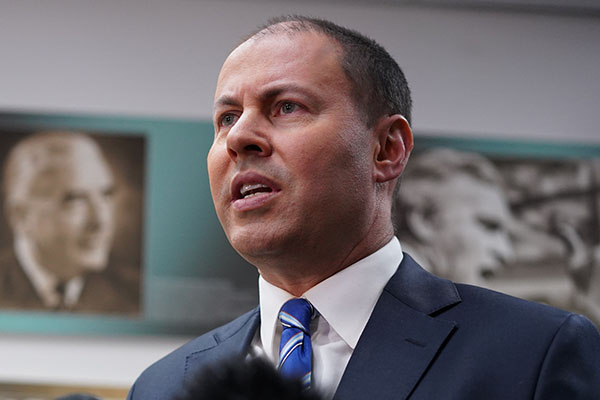 Federal Treasurer Josh Frydenberg says Labor's proposed negative gearing changes would be "disastrous" for the federal economy and the Victorian state budget.
It comes as mortgage broker John Symonds, the man who founded Aussie Home Loans, warns federal Labor's negative gearing changes will be a "hand-grenade" that will blow up the property sector, The Australian newspaper reports.
It comes as Melbourne's clearance rate sunk to just 43 per cent at the weekend.
Federal Treasurer Josh Frydenberg told Neil Mitchell it would be in interests of state Labor to advise their federal colleagues to ditch the plan.
"It would be disastrous for the economy," Mr Frydenberg said.
"When you talk about the state government, Tim Pallas is out there saying he's only counting on the housing market to be down for the next 12 months or so, but his Labor colleagues federally have a policy that is designed to ensure a downturn in the housing market that is ongoing."
"What are the implications for state revenue if the housing market goes down and stays down?" Neil asked.
"It would be significant," Mr Frydenberg said.
"You've already seen in Victoria, them take a $2.4 billion hit to stamp duty as a result of a falling housing market."
Click PLAY below to hear the details