'Fuming' hospitality operators demand answers as mixed messaging threatens reopening plans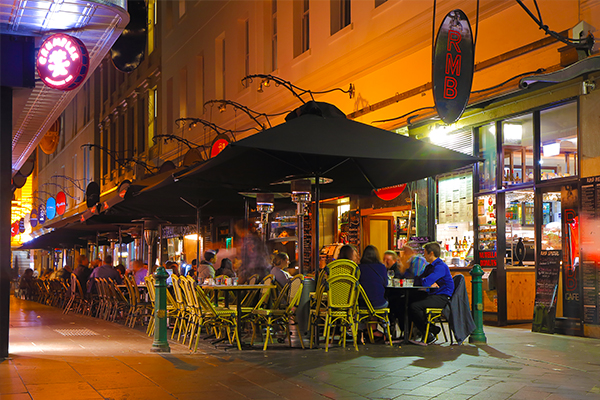 Contradictory last minute messaging over the vaccination requirements for hospitality workers have thrown the industry into chaos only days away from Melbourne's reopening.
The vaccine mandate unveiled at the beginning of October indicated hospitality workers needed one dose of COVID-19 vaccine to work on-site, and must receive their second dose by 26 November in order to continue working.
But Premier Daniel Andrews yesterday indicated only fully-vaccinated workers would be permitted to work on-site in restaurants, cafes, pubs and bars from Friday.
The state government website advising Victorians on the roadmap rules has displayed a message reading "This page is currently being updated" since Sunday.
Victorian president of the Australian Hotels Association, David Canny, says it's "absolutely ludicrous" and he's never seen the industry so angry.
"We told our members very clearly … that they had until the end of this week to get their first jab and then another month to get the second, and that was the advice we were given," he told Neil Mitchell.
"Had we been told differently a month ago then we could have pushed to have double vaccination by this Friday, but the fact of the matter was we weren't told that."
Mr Canny says hospitality workers have been "abandoned" by the state government.
"We need that clarity today," he said.
"At an absolute minimum we need a grace period to get hospitality staff vaccinated.
"Never through this pandemic have our members been so angry at the way they're being treated by this government."
Press PLAY below to hear what David Canny says must happen immediately
Press PLAY below to hear Neil Mitchell's thoughts on the confusion + an angry restaurant owner's view