FUTURE FORUM: Why Victorians should prepare for booster shot mandates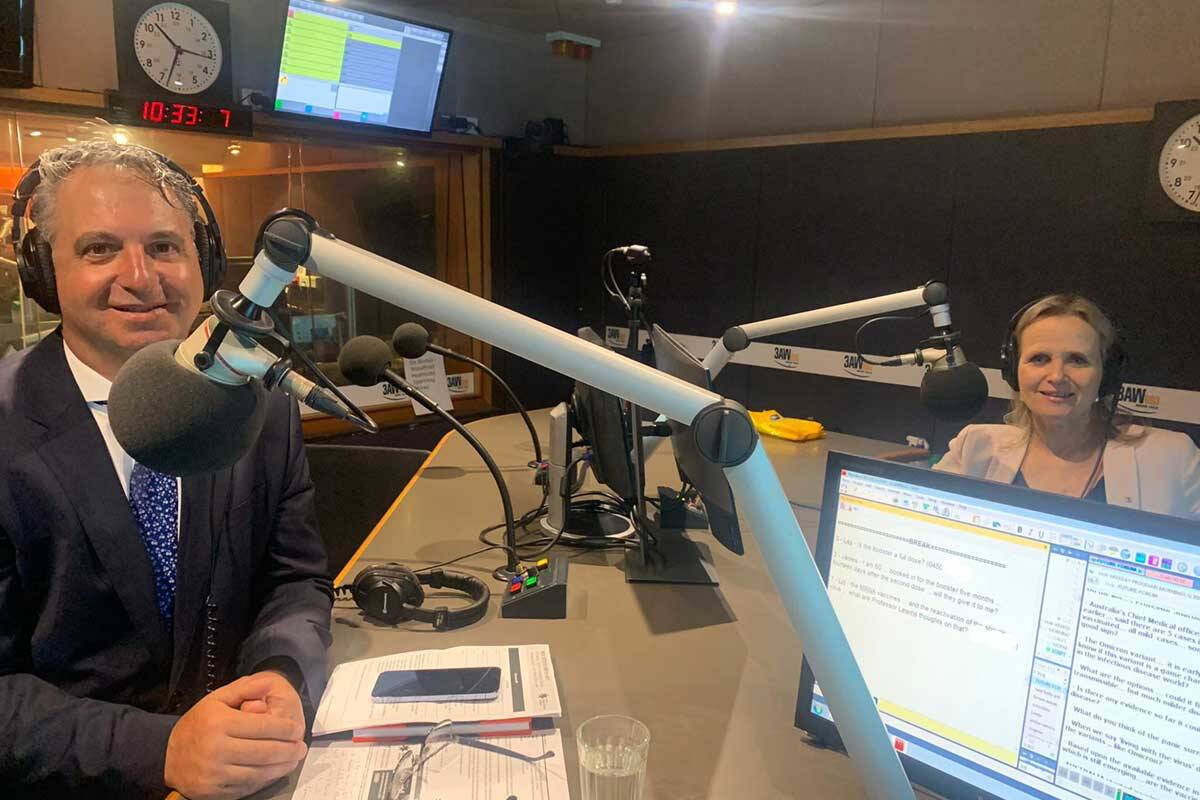 Mandates for COVID-19 booster shots are all but certain to be implemented in Victoria, according to two leaders in the community.
Neil Mitchell was joined for a second future forum by Professor Sharon Lewin, director of the Doherty Institute, and Paul Guerra, CEO of the Victorian Chamber of Commerce and Industry.
They both agreed that at least one booster shot would likely be required.
"Your immunity wanes after a few months and that's the reason you need that third dose," Professor Lewin said.
"At the moment, third doses aren't mandatory but we are encouraging everyone to get them.
"If we saw that people weren't lining up to get them, ATAGI will review this early next year, but if we saw people people not lining up to get them, I'd be worried.
"I think from what we've seen in many other countries, boosters and third doses really do make a difference in keeping the pandemic under control."
Mr Guerra said the business community was expecting it to be a future requirement for staff and customers.
"We think that's the way it is going," Mr Guerra said.
Press PLAY below to hear the segment in full!