Gas cylinders, trucks explode in dangerous overnight blaze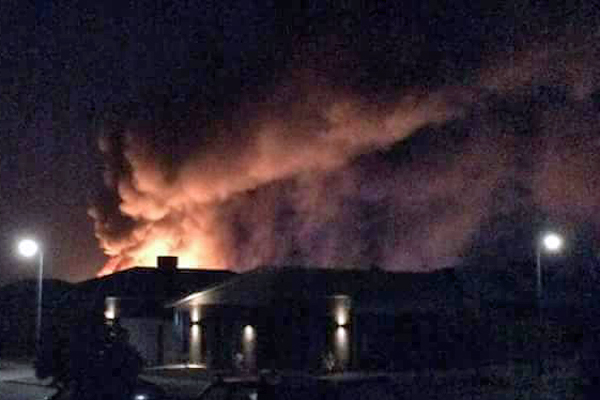 Gas cyclinders that exploded during a fire at the back of a petrol station near Geelong have been found 100 metres away.
The Drysdale blaze, which started about 12:30am, took firefighters more than four hours to control.
There were several explosions as hundreds of LPG cylinders and eight trucks, including six fuel tankers, burst into flames and were destroyed.
Nearby residents evacuated last night are still unable to return home.
CFA Operations Officer Wayne Alma says there are fears the LPG cylinders have landed on properties.
"We're certainly with within striking distance of several residential properties," he said.
3AW listener Wendy witnessed flames take hold.
"It's pretty frightening, I'm still shaking," she said.
Click PLAY to hear her speak with Tony Moclair