Geelong chef Luciano Gandolfo facing deportation after failing English test six times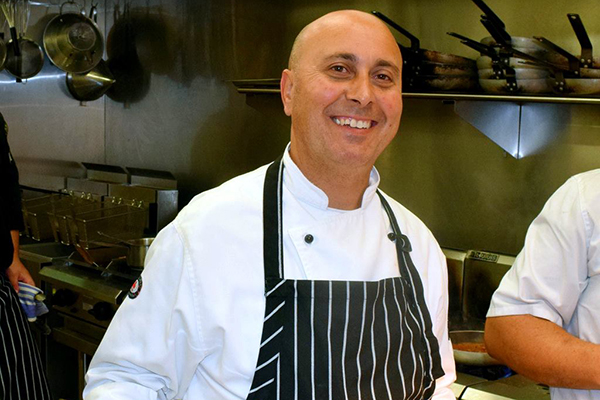 The highly-regarded head chef of Centra restaurant in Geelong is facing deportation back to Italy after failing an English test six times.
Sicilian born Luciano Gandolfo, told Ross and John to apply for permanent residency you must pass the test and he's unlikely to be given a seventh try.
"I've been talking in English for the past 25 years," Luciano said.
"It's quite hard, you have to do four sections, speaking, writing, reading and listening.
"My problem is most of the time is I fail in writing.
"We want to become residents and stay here for good."
Click PLAY below to hear the full details
Luciano lives in Geelong with his wife and 11-year-old daughter, who was only three-years-old when she arrived in Australia, meaning she barely speaks any Italian.
"Not much, only a little, she speaks English from the beginning," Luciano said.
"It would be very hard for her."
Photo: Centra Geelong Facebook