Geelong man's citizen's arrest amid NSW-Victoria police chase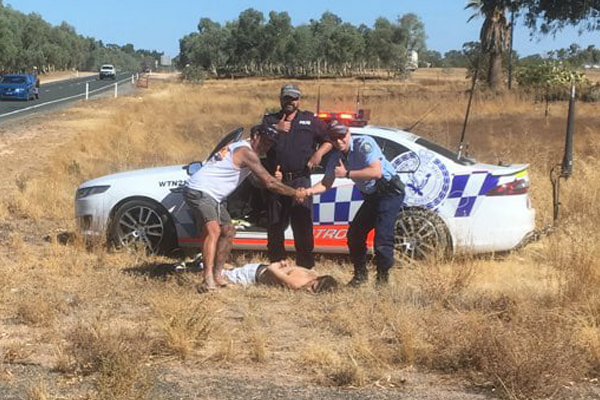 A Geelong man has helped police arrest a man on the NSW border.
And he's got the photo with posing police to prove it.
Shaun Lewis was on holidays in Gol Gol when he joined a foot pursuit and pulled of a citizen's arrest.
He told Neil Mitchell he was wearing thongs at the time.
The above photo show Mr Lewis posing with two police officers, with the arrested man on the ground.
"I asked my friend to take a photo and they were more than happy to," he said.
"I had my thumbs, I didn't realise until afterwards that they had their thumbs up as well."
Click PLAY to hear Mr Lewis tell Neil Mitchell about how it unfolded
Image: Supplied