Giant Spider Crabs begin their migration through Port Phillip Bay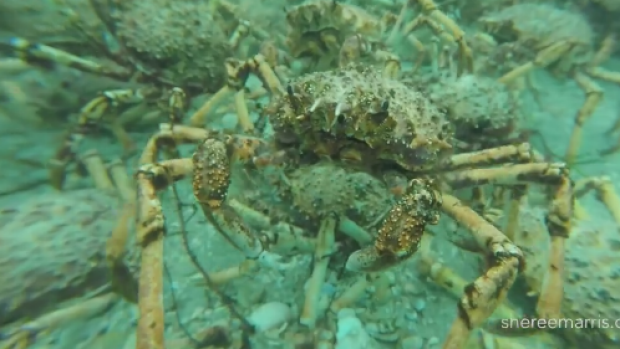 Port Phillip Bay played host to the annual march of the Giant Spider Crabs on Monday.
Ross and John spoke with Sheree Marris, aquatic scientist and former young Australian of the Year who filmed the event.
'It's such an incredible phenomenon, you'll see hundreds and thousands stretched across the sandy shores of the peninsula'.
'It is absolutely breathtaking' – she told 3AW Breakfast.
Click PLAY below to hear Ross and John's chat with Sheree Marris
WATCH the migration below