Good news for poor Matilda the echidna and the ant allergy causing her grief!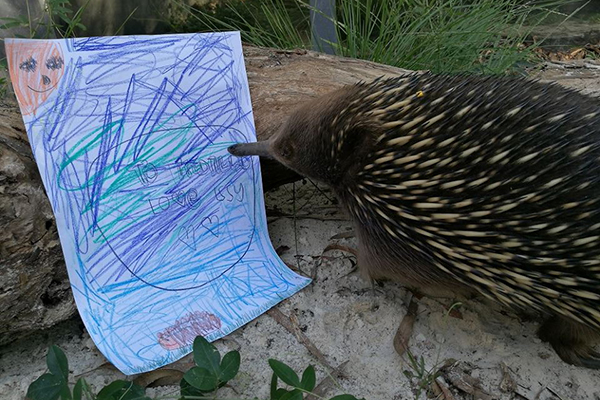 When veterinarians at Healesville Sanctuary discovered what was causing Matilda the echidna's puffy eyes and severe allergic reaction, they were shocked.
Poor Matilda was allergic to ants, her main food group.
"After a series of tests to work out what went wrong, the most bizarre outcome was the outcome we were dealt," vet Claire Madden told 3AW Breakfast.
The options were limited, finding an alternative diet wouldn't work.
"We could not give her an alternative diet, that is all her digestive system knows how to deal with," she said.
With a bit of help from some veterinary dermatologists at the Melbourne Veterinary Specialist Centre, two vaccines were developed to effectively boost Matilda's immune system and give her a fighting chance.
"Slowly and surely overtime we have fortunately succeeded, her immune system is getting stronger and stronger and we have been able to push out these vaccines these boosters," she said.
Click PLAY to hear more on 3AW Breakfast
Photo: Zoos Victoria Facebook page