Graffiti network busted, hundreds of charges to be laid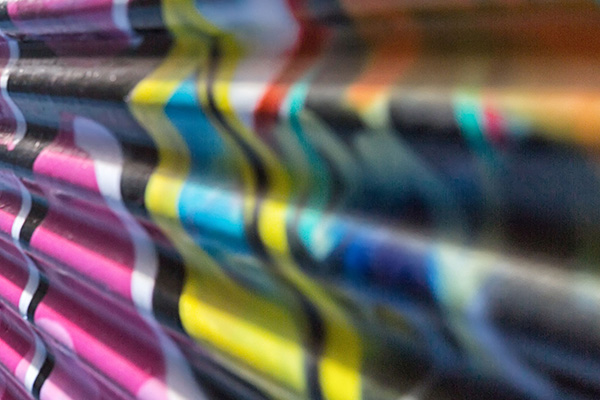 Police have carried out a major operation targeting a network of graffiti vandals this morning.
A total of nine warrants were executed, with alleged graffiti vandals getting knocks on the door at Truganina, Yarraville, Altona, Tarneit, Seaford, Brunswick and West Footscray.
Police say it's in response to more than 145 graffiti attacks across the public transport network since March 2017, which left a damage bill in excess of $100,000, not to mention commuter delays.
The arrests relate to an alleged incident at the disused General Motors Railway Station on the Pakenham line about 6.30am on 26 December 2017 where an in-service train was stopped and three train carriages were vandalised.
It is expected as many as 300 serious criminal charges could be paid, including including conduct endangering life, criminal damage, burglary and trespass.
"Some people say graffiti is a victimless crime that isn't hurting anyone," Acting Superintendent Andrew Gustke said. "But this is not art, we are talking about highly organised criminal damage."
"We are seeing criminals literally stopping trains in their tracks to commit these offences. Not only are they causing delays for train travellers and incurring costs for the taxpayer, but they're placing their lives and others at risk and in an attempt to damage moving trains.
"We've seen horrific injuries and even deaths as a result of this risky behaviour so we take it extremely seriously. We make no apologies for holding these offenders to account.
"We also know this type of offending is often a gateway crime to much more serious offending where we see young people becoming embedded in a culture of crime.
"This culture can lead to robbery, armed robbery and other serious crimes against the person, which is why we do everything we can to target these vandals as early as possible."