Graham Ashton says there's an 'inevitability' about a terror attack on Victoria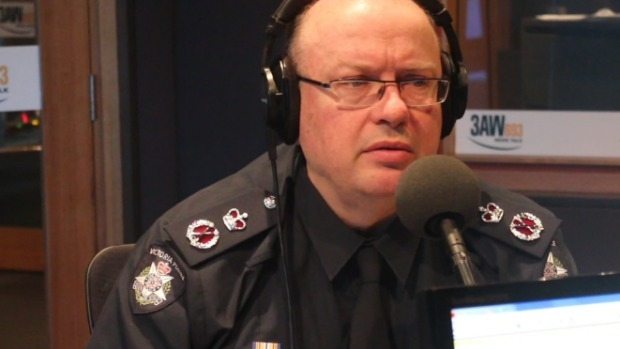 Victoria's police chief has revealed 'a number' of potential terror plots targeting the state have been thwarted but admits there's an 'inevitability' about an attack, despite the best efforts of police.
Graham Ashton told 3AW Mornings authorities had been forced to rethink siege tactics in the face of modern terrorism.
His comments follow Wednesday's $50 million boost to police counter-terrorism from the state government.
?Chief Commissioner Ashton said he was certain that funding would save Victorian lives.
'I'm sure of that,' he told Neil Mitchell.
WATCH below as Graham Ashton talks terrorism on 3AW Mornings.
Chief Commissioner Ashton said recent events, such as the attacks on Paris, had forced changes to police policy when it came to siege situations.
'We have changed our policies there,' he said.
'This was partially a result of seeing what's happened overseas…
'We know the terrorist groups that conduct these sorts of sieges just start killing hostages.
'They're not looking to come out of that event alive, which is a different siege situation to what we normally experience – which means a different type of tactics.
'Negotiating – particularly overseas – has been proven to be not that effective.
'So they do go in and act early.'
He said social media had been a 'game-changer' and that the majority of potential attacks which had been spoiled related to lone-wolf attacks and terror financing.
'They don't often end up resulting in criminal charges because they're very early intervention pieces,' Mr Ashton said.
Click PLAY below to hear Graham Ashton's chat IN FULL with Neil Mitchell.