Great white shark forces Mick Fanning out of the water at South Africa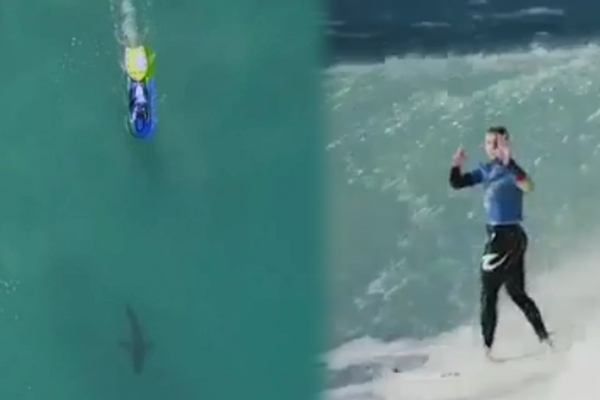 Mick Fanning has had a close call with a shark for the second time in two years.
Officials sounded the horn three times to end the heat, as soon as the shark entered the line up.
Surfers, including Fanning, were picked up by jet skis after the sighting.
Fanning couldn't believe the size of the shark when showed vision for the first time.
Click PLAY below to see more