Greens won't 'stand in the way' of New Zealand's offer to move children off Nauru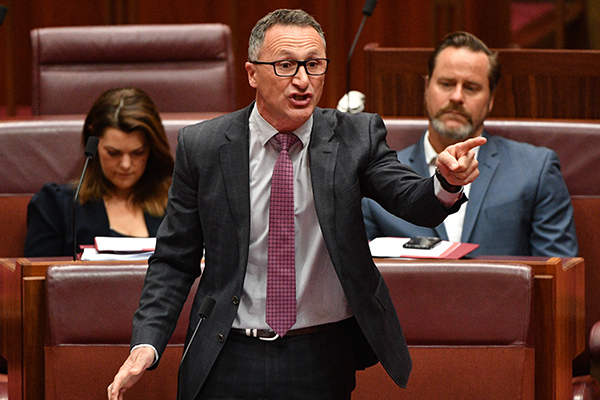 Senator Richard Di Natale says the Greens will not stand in the way for Australia to strike a deal to transfer children from detention on Nauru to New Zealand.
The Federal Government would accept an offer to resettle 150 refugees, only if they are banned from ever entering Australia, with Labor saying the legislation goes too far.
Senator Di Natale said there were 1000 people in terrible conditions on Nauru.
"They have been there for five years. This is trauma and brutality going on right now," he told Tom Elliott.
"We want to bring them here, but we would not stand in the way of an arrangement that means we can get people off and they can get settled in New Zealand.
"Why on earth don't they show a bit of humanity and decency and bring them to Australia?"
He said Australians were fed up with the government.
"The community is screaming at the government, saying do something," he said.
"The sooner we turf out this mob, the better."
Tom Elliott said he agreed Scott Morrison's government was doomed.
"The government will lose a lot of seats, probably around about 20," he said.
Click PLAY to hear the full interview on 3AW Drive
Photo: AAP