Greg Champion and Darren James have a Sunday singalong!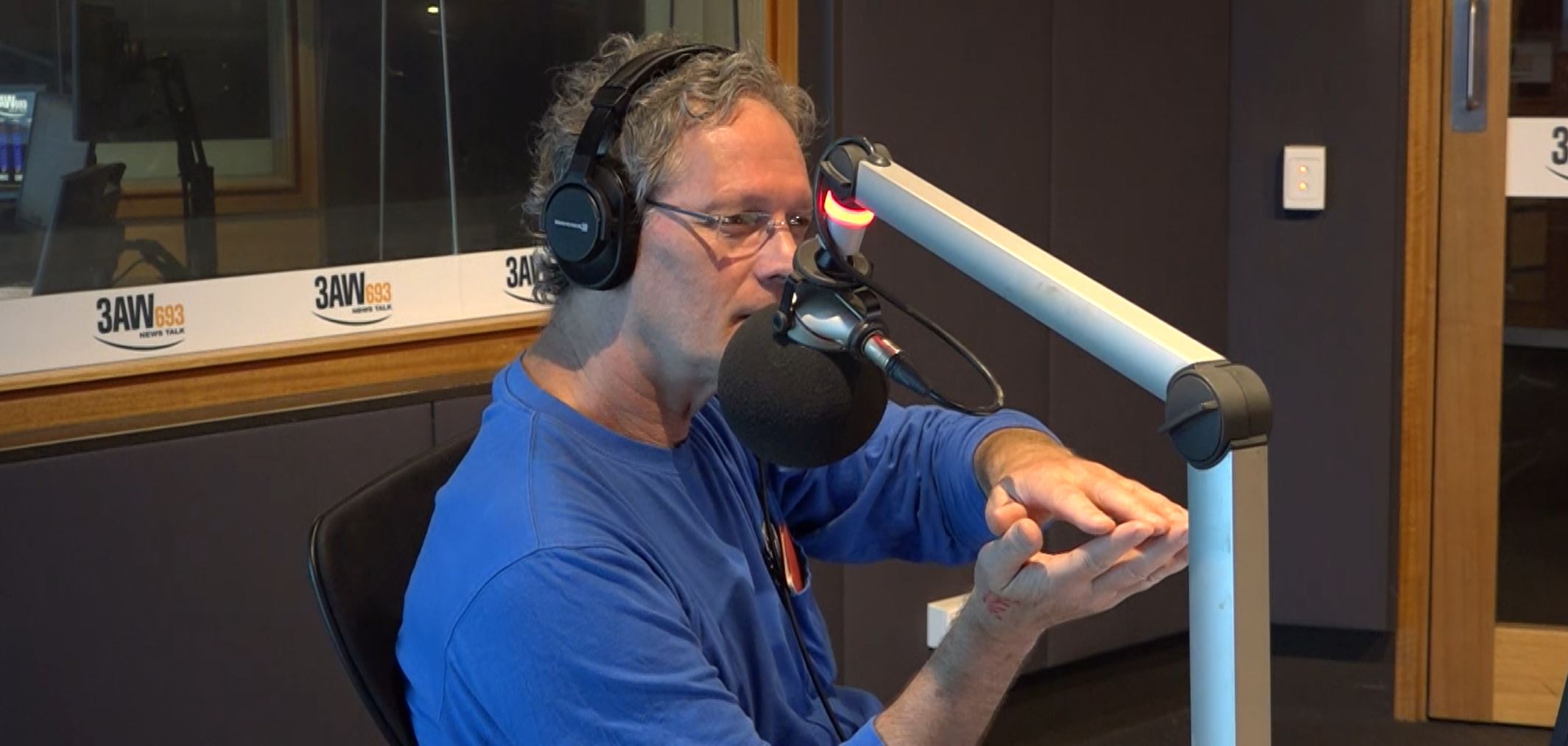 Forget radio presenter, Darren's next gig may be singing.
His guest on Talking Melbourne was singer/songwriter Greg Champion.
The hour wasn't complete without a duet from the pair.
They sang Members of the MCC, a song based on Bruce Springsteen's song Born to Run.
Greg was impressed with Darren's singing skills.
"For a radio man you have some singing skills," he said.
CLICK PLAY TO WATCH CHAMPS AND DJ'S SINGALONG