'Very disturbing': Victim attacked by group of men in a car with fake police lights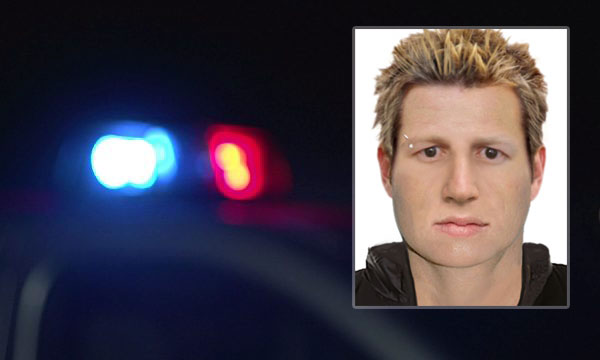 The victim of a vicious attack by a group of men in a car with fake police lights has described how he shielded his face after being forced from the car and repeatedly punched.
Images have been released of a suspect who allegedly posed as a police officer during the violent attempted robbery in Preston last month.
Police say three men in a dark coloured Holden Commodore with fake police lights forced 25-year-old victim Mohammed to pull over on Wood Street at 12am on 9 June.
Detective Senior Constable Jessica Kelly says one of the men, described as Caucasian with blonde spiky hair and an eyebrow piercing, demanded he hand over cash.
When he refused, the men have pulled him from the vehicle onto the footpath and assaulted him.
"It looks like they may have followed him from Northland but the victim doesn't recognise the man at all," she said.
"Literally just thought it was a police car he described it as looking like one of our unmarked police cars."
She said it was a "very, very disturbing" incident.
"The other horrible thing is the offender has actually broken Mohammed's bone so he couldn't phone police," she said.
The victim of the attack, Mohamed, said he realised something was wrong when the offender demanded money when he wound down the window to speak to the man he thought was a police officer.
"I thought it was a normal undercover police, anyone would have stopped," he said.
He said the men punched him as he shielded his face.
Click PLAY to hear more on 3AW Drive