Gunshots fired as eyewitness narrates police shooting at Lilydale Marketplace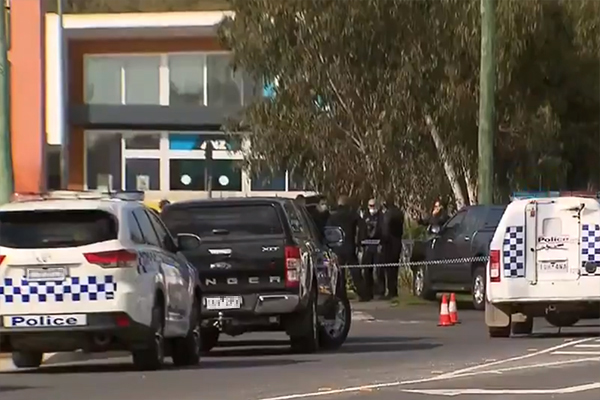 (Image: 9News)
A dramatic police incident has unfolded in the car park at Lilydale Marketplace.
Pauline phoned Neil Mitchell just after 9am, when she saw police draw their guns on a knife-wielding man.
She narrated the whole ordeal live on air.
Press PLAY below for Pauline's account of the moments leading up to the shooting.
"He wasn't in an agitated state … I don't know what he did that caused them to actually let loose with gunshots," Pauline said.
"It looks like they've taken him down."
Police have confirmed they were called to reports of a man with a knife at 8.30am.
Deputy Commissioner Neil Paterson said police made several requests for the man to drop the weapon and to stay away from police, which he did not do.
"The man did not back off from police … and then rushed the police members," Mr Paterson said.
Several shots were fired at the man by two officers at about 9.10am.
He is currently being treated in hospital for non-life threatening upper body injuries.