Gym cops 'fat-shaming' backlash after Facebook post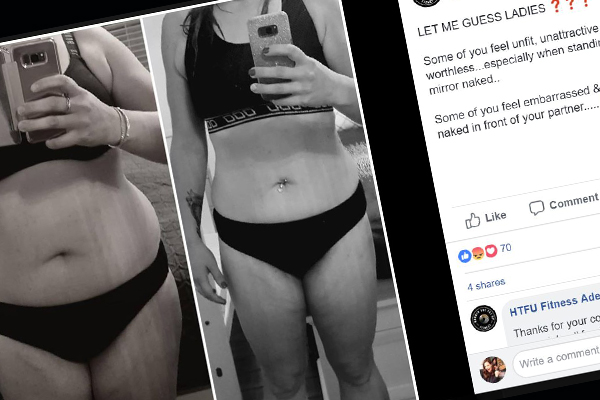 A gym in Adelaide has received online backlash after posting a 'before' and 'after' image of a woman in a bid to attract new overweight female members.
In the Facebook post, the HTFU (Harden the fat up) gym states:
"Let me guess ladies. You feel unfit, unattractive, self-conscious and worthless… especially when standing in front of the mirror naked."
Gym owner Aaron Cartwright said the words he used were "real, raw, truthful".
"My whole community has backed me 100 per cent," he told Tom Elliott on 3AW Drive.
"Most people come to the gym, they want to feel better about themselves, they want to feel attractive."
He questioned how people could have been offended by what he wrote.
"The truth hurts, there's so many people who have backed me and said what you said is exactly how I felt," he said.
Tom Elliott described it as refreshing and forthright.
Click PLAY to hear more on 3AW Drive