'Ease off!': Neil Mitchell takes aim at callous council crackdowns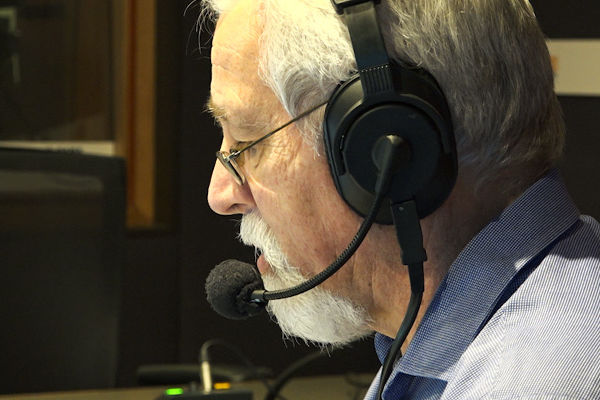 Neil Mitchell is urging councils to "ease off" and "show some compassion, some common sense" to residents struggling with continual lockdowns.
"Don't they know there's a pandemic on and people are struggling mentally and financially?," he said.
The 3AW Mornings host has been told about councils tearing down huts and bike jumps built by kids, threatening door knocks over dog registrations, massive rate hikes and dangerous and unwanted bike lane rollouts.
But he says there's something fed up residents can do.
The Victorian Independent Remuneration Tribunal is making a determination setting the values of the allowances payable to Mayors, Deputy Mayors and Councillors in Victoria.
There are only a few days left to have your say on whether or not your councillors should get a pay rise, with email submissions due at 5pm next Monday.
"You can object, you just have to email the tribunal," Neil Mitchell explained.
"These whackers don't get it, so they shouldn't get it!"
Press PLAY below to hear Neil Mitchell's thoughts
Knox resident Julie says her council was unnecessarily heavy-handed about a late dog registration fee.
"Because I hadn't paid it straight away they actually sent an officer around to my house dressed up in a uniform that looked like a police officer wearing a body camera, and were recording me as they stood at my front door asking why I hadn't paid!," she said.
Richmond guest house owner, Steve Woods, says his rates have doubled, but his business has been closed for most of the past year.
Meanwhile, Pascoe Vale man, Vincent, says Moreland Council didn't consult the community before putting in new bike lanes.
A group of irate residents says the bike lanes are dangerous, and if the council doesn't acknowledge their concerns, they'll hire an excavator and remove them.
"Our next step is to create a GoFundMe page to remove them ourselves," he told Neil Mitchell.
Press PLAY below to hear about council actions that have left residents frustrated