High Prime Minister turnover means Ballarat bronze bust funds are running out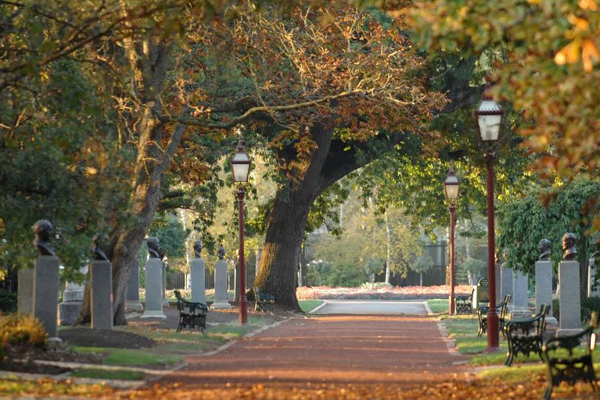 A somewhat quirky side effect to our high turnover of PMs has meant Ballarat's Prime Minister's Avenue is struggling to keep up with bronze busts.
The 80-year-old sculpture garden in Ballarat's Botanical Gardens features mounted busts of Australia's Prime Ministers, each costing about $50,000.
"Problem is, we've had so many Prime Ministers in the past decade, the trust which allocates the funds is running out of cash," Tom Elliott said.
The problem is, leadership keeps changing so much the money has dwindled to put in more busts.
Ballarat mayor Samantha McIntosh, told Tom Elliott former federal politician donated a sum of money to create the busts almost a century ago, but that money is gone.
"It already has run out of cash," Cr McIntosh said.
"We know it's the only one in the country, the only one in the world.
"So we with our public arts budget have confirmed we'll fund any new busts which come in.
"But let's hope there's not many more too soon!"
Click PLAY below to hear the details