How ex-AFL player Daniel Gorringe ended up with Gold Coast coach tattoo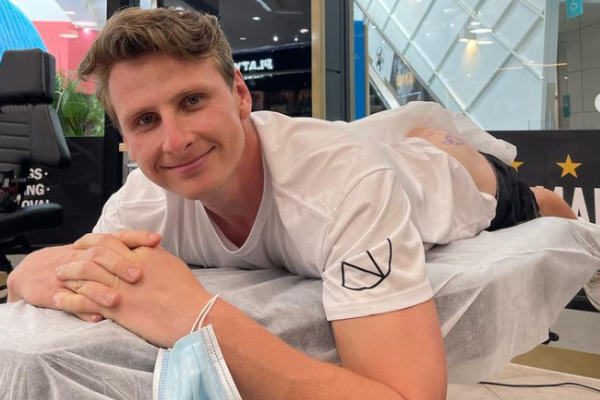 Last year former AFL footballer Daniel Gorringe put out a tweet promising he'd get Gold Coast Suns coach Stuart Dew's face tattooed on him if the Suns beat Carlton.
He didn't think much of it at the time… but it attracted a lot of attention.
Scroll down to see the tattoo
"I put the tweet out into the universe and had lunch and came back, and realised this thing had grown lots of legs," he told Elise Elliott, filling in for Dee Dee.
"I watched the game nervously and sure enough Gold Coast got over the top and I was now destined to get Stuart Dew's head tattooed on me, so that's how we got into this situation!"
Surprisingly, it's not the tattoo he most regrets.
"I've got one on my foot which is probably one I regret getting," Gorringe said.
"One of my friends had a tattoo gun and said let's put a tattoo on your foot and that was the end of that."
Press PLAY below to hear Elise Elliott and Dan Gorringe chatting tattoo regrets