How the return to school will work for Melbourne students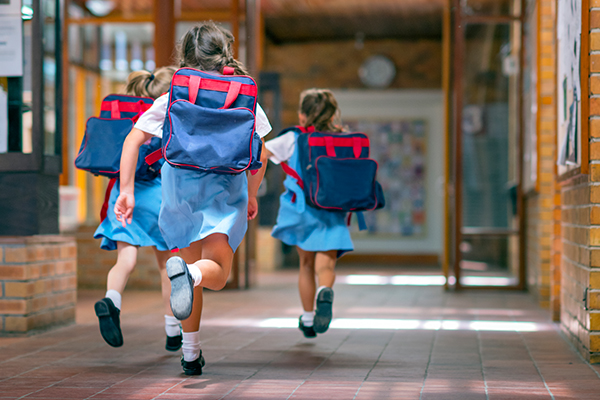 Many Victorian kids will be back in the classroom sooner than anticipated, with the state's revised roadmap bringing forward onsite return dates.
Under the next step of the roadmap, which comes into effect on Friday, Melbourne school students in all years return to onsite learning at least part-time.
In metropolitan Melbourne, prep students are back at school today. They'll be onsite until Wednesday.
Grade 1 and 2 students will attend on Thursday and Friday.
Children in years 5, 6, 7, 10 and 11 will also return to classrooms on Friday.
"In metropolitan Melbourne, I think the preps will be onsite Monday to Wednesday, and I think the grade 1s and 2s will kick in about Thursday and Friday, as will the 5s and 6s. Next week, of course, the 3s and 4s will be back onsite Tuesdays and Wednesdays also," president of the Victorian Principals Association, Andrew Dalgleish, explained.
Students onsite from this Friday in Melbourne:
Grades 3 and 4 (Tuesday and Wednesday)
Grades 5 and 6 (Thursday and Friday)
Year 7 (Monday to Friday, starting Friday 22 October)
Years 8 and 9 (Tuesday and Wednesday)
Year 10 (Thursday and Friday, starting Friday 22 October)
Year 11 (Monday to Friday, starting Friday 22 October)
Students onsite from this Friday in regional Victoria:
All students return full time, starting Friday 22 October
Press PLAY below to hear the Victorian Principals Association president explain the changes