How these hot cross buns will help drought-affected farmers!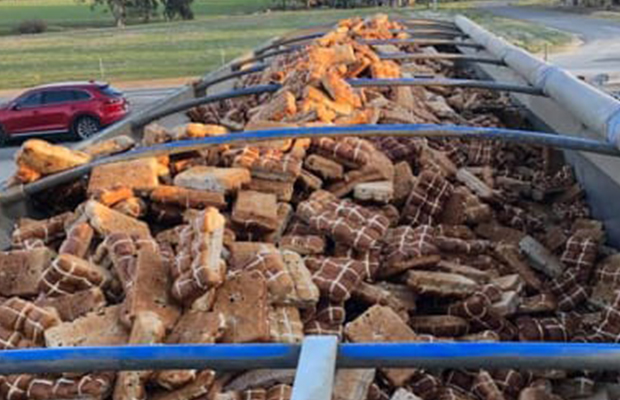 St Arnaud's Troy Hendy has sent a truckload of hot cross buns to Queensland to help feed cattle suffering from drought.
Tom Elliott spoke with Mr Hendy, who runs a transport company, on Wednesday.
"I got a phone call from the IGA distribution centre saying they had a few pallets of hot cross out of date in the next month and they asked if I had any ideas," Mr Hendy said.
"I said I reckon I could get rid of them for ya!"
He's pulled 85 pallets worth out of their packaging, whacked them into a truck, and sent them to Queensland.
Click PLAY below to hear more on 3AW Drive