More than 100 jobs to be lost as manufacturing facility shuts down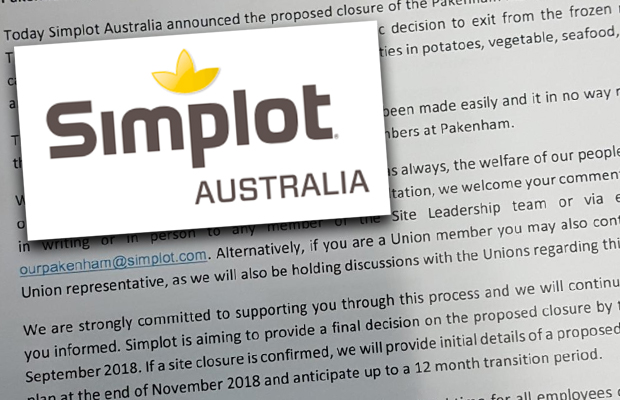 Up to 154 people could be left without a job when Simplot Australia shuts down its Pakenham manufacturing facility.
Darren alerted Tom Elliott to the news on Wednesday.
The food manufacturer has sent a letter to its employees, telling them the plant would be shut down after an "extensive review".
The letter said the "transition" would begin in November this year.