Pair threaten man with a knife and punch him in the face in front of his baby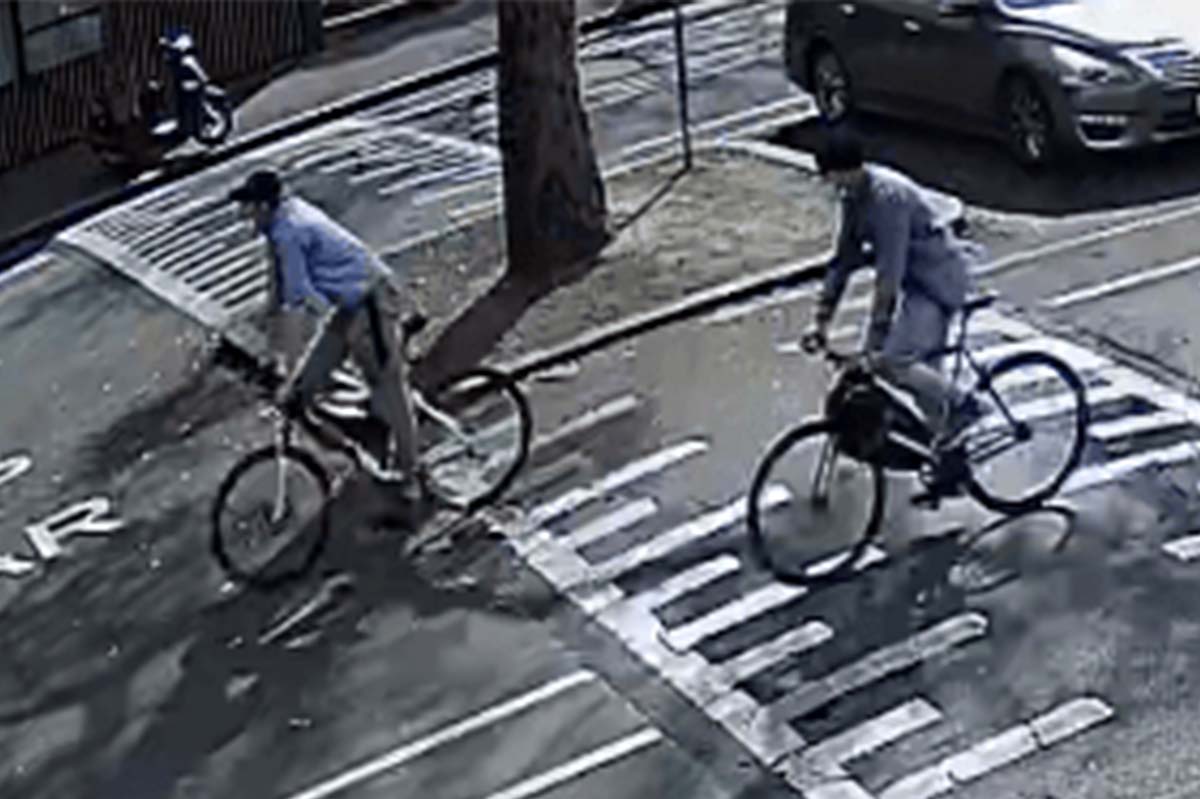 Police are searching for two men who threatened a man with a knife and punched him in the face while his baby son watched on.
The 36-year-old victim was parked in West Melbourne with his baby in the back of the car just after midday on August 28.
Two men approached the vehicle on Roden Street and opened the doors.
They threatened the victim with a knife and demanded he get out of the car.
He told them his son was in the back.
One of the men then reached into the car and punched the victim in the face, then stole his wallet.
Both attackers fled on push bikes.
Police have released images of the two men they want to speak to.
Press PLAY below to hear more from Victoria Police