"I pointed the sword towards his face": Man fights off would-be robber with plastic sword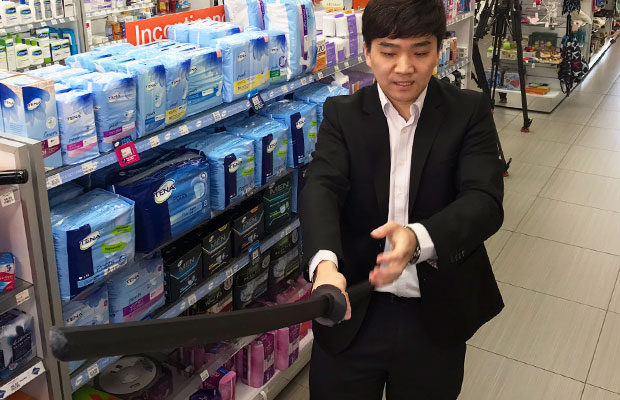 A pharmacy employee has fought off an intruder with a plastic Samurai sword after an alleged burglary at a chemist in Melbourne's south-east.
First heard on The Rumour File,  the man confronted two would-be robbers at the Caulfield North chemist on Wednesday night.
Sam Lee told Tom Elliott he struck one man, "as hard as he could" with a traditional Samurai training sword before they both fled.
"I gave him two or three good whacks on the thigh, which caused him to fall back a bit," Sam said.
"I then pointed the sword towards the direction of his face, I did a quick blow to the top of his head.
"He staggered backward, he was dazed."
Police arrested two suspects a short distance from the scene shortly after.
Sam, who has a background in Taekwondo, said the sword is used in martial arts training.
Click PLAY below to hear the full details