"Stop! You're going to kill me!": Shocking audio emerges of street art clash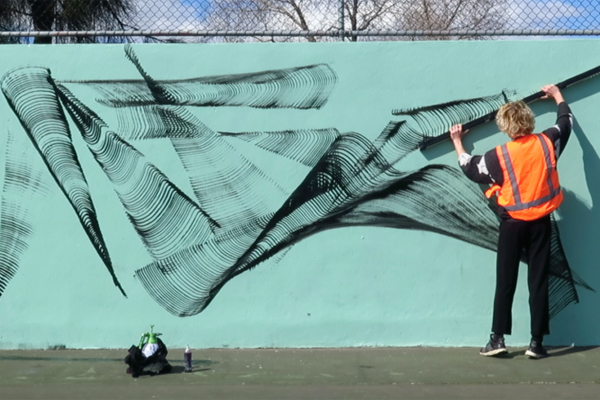 The driver involved in a fiery exchange with an illegal street artist has broken his silence, as confronting audio emerges of the moment the pair clashed.
Yesterday graffiti artist Mik told Ross and John the driver of a Jaguar grabbed him by the arm after he witnessed him illegally painting a wall in Melbourne's west.
He says the Jag driver then dragged him some 700 metres down a Yarraville street.
But the driver Marcus has today told his side of the story.
"As far as I'm concerned I was the victim here," Marcus said.
"I didn't know if he was going to kill me, stab me, rob me, what he was going to do.
"It was the most frantic 30 seconds of my life."
Click PLAY below to hear Marcus's side of the story
Marcus said he thought if the car started moving, Mik would "drop off".
But in shocking audio of the incident, Mik can be heard screaming and pleading with Marcus to stop the car.
"Stop, you're going to kill me!" Mik says.
"He's dragging me!
"Please stop, I'm so sorry."
Click PLAY to hear the confronting audio of the incident