IDEAS FACTORY: Improving Melbourne with international planning expert Brent Toderian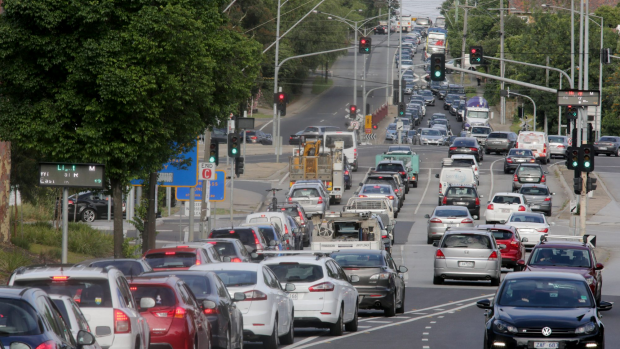 The cost of 'designing out' physical activity in our lives and an increasingly car-dependent Melbourne comes at a huge cost, an international planning expert says.
Former chief planner in Vancouver, Brent Toderian, has shared some insights with Neil Mitchell during his visit to the city.
He also has some ideas for retro-fitting Melbourne's suburbs to encourage a 'walk, bike, transit' approach.
A rail link to the airport:
'I work all over the world, and when I land in the city and I can take a train to the downtown I tweet almost immediately,' he said.
'That's one of the signs of a civilised city that you can take a train from the airport and not a $50 taxi ride.'
Being a car dependent society:
Mr Toderian said there's big challenges ahead on a suburban and regional scale in relation to public transport.
'You don't have very good suburban transit at all,' he said.
'Melbourne's challenge is that your suburbs are as ordinary as any other suburb in north America or Australia – that's not a compliment.
'They are car dependent.
'The biggest problem with the suburbs is car dependency it means we tend to be more overweight, preventable diseases are higher.'
Docklands:
'At one level it checks the boxes,' he said.
'My sense of it it's kind of soulless and cold, it lacks place.
'You don't have families because you've designed it to virtually repel families.'
The fix? Pop-up food trucks, festivals, and anything to bring vitality and life to the precinct.
Click PLAY to hear the full discussion: