"Ignorance is no defense": Neil Mitchell says there's no excuse for government's shocking privacy breach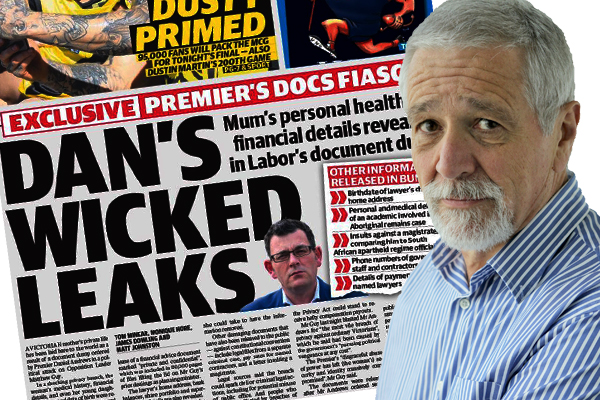 Neil Mitchell has slammed the government's leaking of private information, after it was revealed a woman's personal details were leaked in the Andrews' Government's dumping of 80,000 documents.
As reported in The Herald Sun, the woman's medical history, financial details, and young daughter's name and date of birth were released by state parliament and posted online on Monday.
"This government has become morally bankrupt," Neil said.
"It has become so bogged down in dirt it is not interested in running the state.
"I believe the government is wasting time and a pile of money.
"32 boxes of this stuff they've released, seven of which have been put online, what's in the other 25 boxes?
"Ignorance is no defense, what else is in there?"
Click PLAY below to hear the details
"There are good ministers in this government, they must be watching thinking, what the hell are we doing?"
"James Merlino, he won't come on air.
"He just throws dirt, it's a Trump tactic, just throw mud, doesn't matter if true or not, something is going to stick.
"It disgusts me.
"The state you live in is crumbling, the things you care about are being ignored while they wallow in the mud."
Deputy Premier James Merlino has apologised to the woman whose financial details and medical history were published in the Ventnor document dump. He says it was "unfortunate" the file was "inadvertently" revealed. @theheraldsun #springst

— Tom Minear (@tminear) September 5, 2018