'I'm lost for words': Award-winning chef reacts to kiwifruit pizza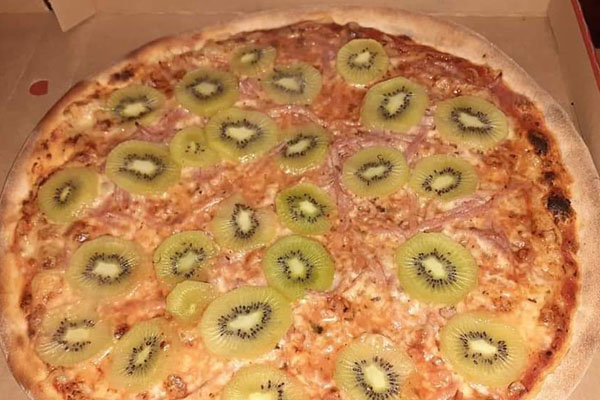 A photo of a pizza with kiwifruit toppings has gone viral.
Created by a Danish restaurant, it features ham, cheese and sliced kiwifruit.
Melbourne pizza chef Johnny di Francesco was less than impressed when 3AW's Tom Elliott asked for his reaction.
"If we tried to do something like this back home [in Italy] the public would come after us and throw fruit at us," he said.
Mr di Francesco said he might consider kiwifruit on a dessert pizza, but he's not sure how it would be received in his restaurants.
"Australians are amazingly well-travelled, so authenticity is always sought after," he explained.
Click PLAY to hear his full reaction
Much to Tom's surprise, some listeners love putting fruit on the Italian dish.
Caller Cameron said he often tops his pizza with banana, sliced longways.
Meanwhile, caller Sam argued fig and pear are common pizza toppings, even in Italy.
Nonetheless, he said he wouldn't touch a kiwi fruit pizza.
Image: nre1313/Reddit