'It should have set off alarm bells': Son of MH17 victims responds to latest report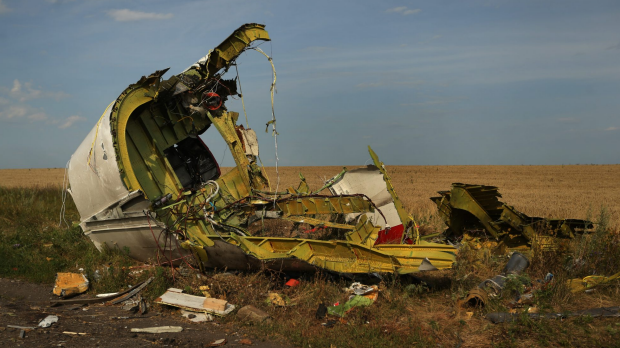 The Dutch Safety Board has released its final report into the MH17 disaster concluding a Russian-made missile brought down the plane killing 298 people.
Toowoomba doctors Jill and Roger Guard were among 38 Australians who died when the Malaysian Airlines plane was shot down over eastern Ukraine.
Their son, Paul, told Neil Mitchell he welcomed the release of the report and its important recommendations.
'I thought the most important part was actually talking about the risk assessment for flight paths for airliners,' he said.
'In this case the Dutch Safety Board found that Ukraine should have closed its airspace.
'Three days before MH17 was shot down, a Ukrainian military transport plane was shot down at high altitude.
'That should have set off alarm bells for everyone that it wasn't a safe placer for civilian airliners.'
Mr Guard said there were a lot of people still suffering on the ground.
Listen: Paul Guard tells Neil Mitchell what he'd hoped would come out of the report