'It was a good fit': Young midfielder Will Setterfield eager to start pre-season with the Blues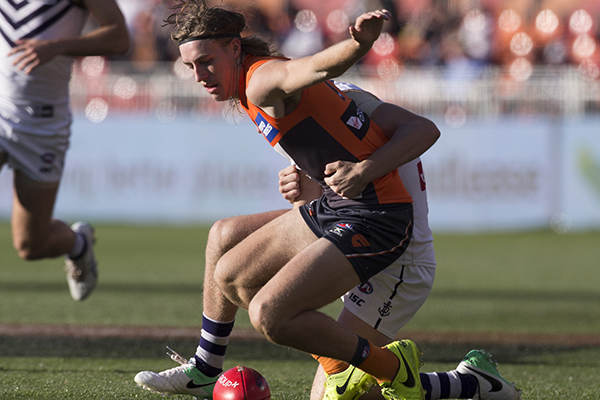 Carlton's newest recruit Will Setterfield says he "wouldn't change a thing" after his time with Greater Western Sydney.
He told Shane McInnes and Michael Barlow on Sportsday while he has loved his time with the Giants, he's looking forward to the pre-season with the Blues.
"I've had a couple of tough years with injury, I was excited to get down here and saw a good opportunity with the Blues, they've obviously got a young and exciting list so looking forward to getting started there," he said.
"For me it was a good fit."
He said it has been challenging at time with injuries over the last two years.
"I am coming up to my eight months rehab with my knee, I'll be looking to join in drills before Christmas, I'll be fully ready to go match practice straight after Christmas, I should be all good for round one," he said.
Carlton says the young gun will "bolster the Blues' emerging midfield".
Click PLAY to hear more on Sportsday
Photo: AAP