"It's brought our industry to its knees": Strawberry farms in crisis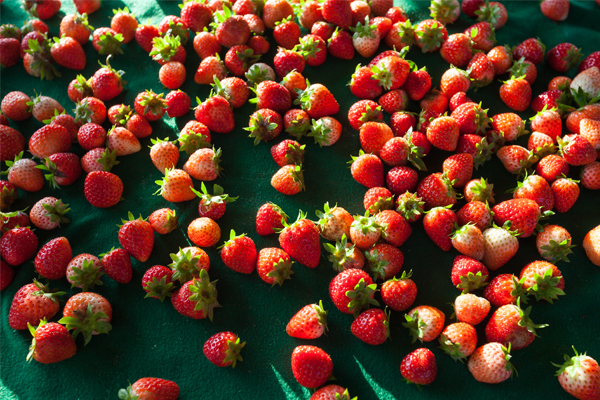 A berry farm owner had pleaded with Australians to continue to buy strawberries in the face of the sewing needle scare which has seen "the industry bought to its knees".
There's now nine confirmed cases across the country, with Berry Licious, Berry Obsession and Donnybrook strawberries all pulled from the shelves.
Love Berry, Delightful Strawberries, Oasis brands and Mal's Black Label have also been caught up in the controversy.
Managing Director of Piñata Farms, which grow strawberries, mangoes and pineapples across QLD and NT, Gavin Scurr, told Neil Mitchell sales have fallen by half.
"Strawberry sales are less than half of what they were a week ago," Gavin said.
"It's still perfect fruit.
"Please just cut them, I appreciate it's a bit more effort for some people.
"There's a handful of cases in 100 million punnets but it's really brought our industry to its knees.
"It's literally on its knees with demand being half, thousands of people are impacted by this."
Click PLAY below to hear the details
"We made the decision four years ago to install metal detectors on our packing line to ensure there's no foreign matter in our products," Gavin said.
"We did it for accidental contamination, at the last stage of packing, just before they're put into the box."