Jacqui Felgate reviews: 10 Greek Plates — you'll be surprised what you find behind this door!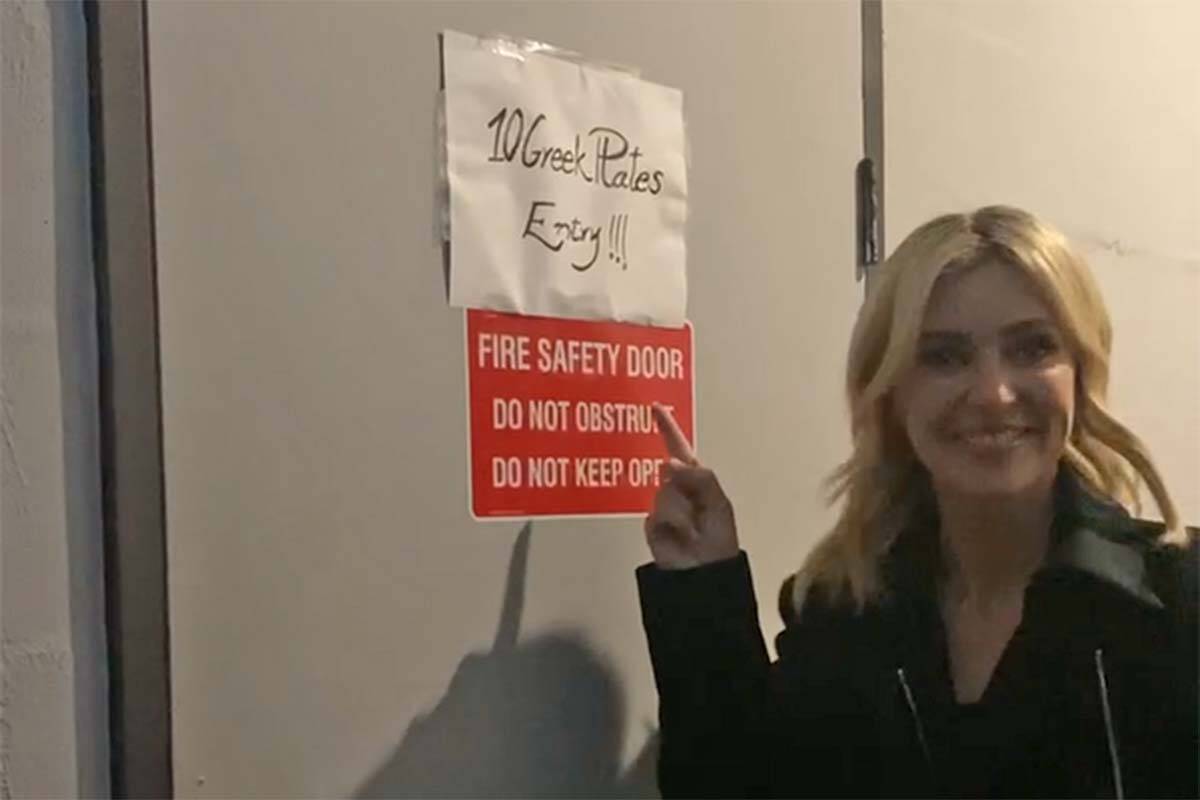 Press PLAY below to hear Jacqui's review
10 Greek Plates — where the souvlakis are named after icons of the Aegean (I'll get to that in a minute).
It's a quirky find in Martin Street, Gardenvale — a piece of paper stuck on a side door proclaims this is indeed 10 Greek Plates.
But once you enter, it's a bustling space, with dim lighting and an open kitchen with the delicious gyros on display.
Owner Bill visited every table on the night we dined, introduced himself and checked in with diners throughout the evening.
We started with the classic trio of dips, with more than enough soft fluffy pita and more was quickly offered once we demolished that.
The Mythos zucchini strips are moorish, served with graviera cheese, sumac and plenty of lemon. Crunchy and chewy. You could eat bowls and bowls of these.
But save room for the rest… and no trip to a Greek restaurant would be complete without saganaki; this one comes with both halloumi and kefalograviera cheese and thyme and lemon. Heaven.
We moved on to the Port Lincoln sardines, served on charred bread with green harissa. The chargrilled king prawns contained six fat juicy crustaceans with a fennel, roast pepper and caper salsa. A highlight of the meal.
Souvlakis included the Nana Mouskouri (chicken, The Onassis (lamb with chips), and the Demis (calamari) and the Alexander (lamb meatballs).
We also ate the lamb gyros… is there anything better than a lamb gyros? A plate piled high with delicious juicy lamb, the serving is more than generous and is of course served alongside a traditional Greek Salad – with a salty slab of feta sitting proudly on top.
10 Greek Plates is elevated Greek dining. If you can't get to Europe this winter, you can certainly get your fix here.
Pro tip: You can book a table at any time, not just a 6pm or 8pm sitting.
10 Greek Plates
136/138 Martin St, Brighton VIC 3186
10greekplates.com.au
See Jacqui's other reviews HERE.