Jacqui Felgate reviews: The 'simply stunning' Portarlington Grand Hotel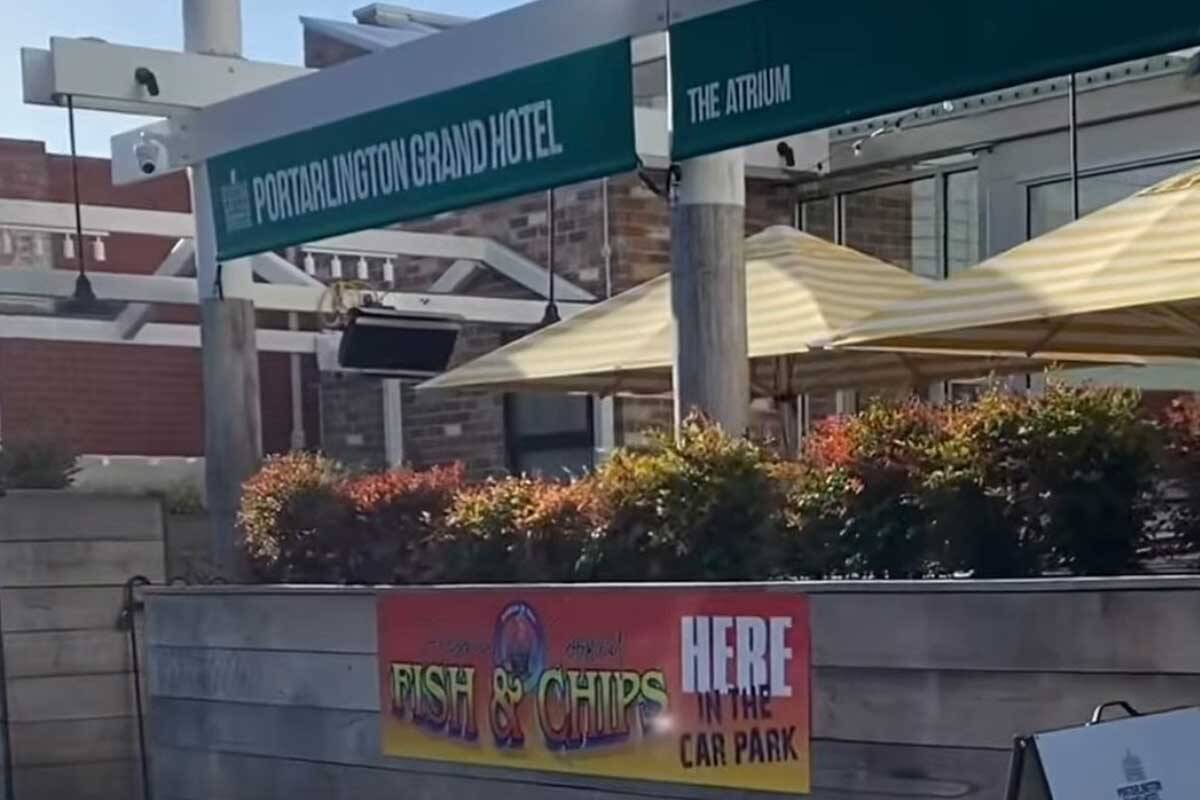 Portarlington is a town on the move.
House prices are up, the main street is humming and there's a direct connection to Docklands, thanks to the ferry service that brings workers from Geelong into the CBD and home again.
And the focal point of this cute community is the Portarlington Grand Hotel.
It's undergone a $10 million dollar renovation – the designers also behind St Kilda's famous Espy Hotel.
The Grand isn't as loud as the Espy, but it's certainly just as cool.
There are four different dining areas – the atrium, the bistro, the lawn and of course, the front bar.
And the 134-year-old hotel itself is simply stunning.
A deep green colour palate, heritage features and friendly personal service – it's worth making a weekend of a trip down the Bellarine.
We dined in the Bistro, and started with some spicy margs – because it's holiday time, and the cocktails are fabulous.
Entree was a serve of prawn and ginger dumplings (a must order!) and panfried saganaki with grilled peaches lemon and rocket.
My dining companion went with the 300g porterhouse with mushroom sauce, which was delicious…but it wouldn't be a visit to Portarlington without a taste of the famous local mussels.
A steaming pot filled to the brim with juicy, salty, straight off the boat Portarlington mussels. 10/10.
Served with tomato sugo, fresh garden herbs and sourdough bread.
It's no wonder the hotel goes through 500kg of mussels a week over summer.
Also on the menu, lambs fry, pork knuckle, a buttermilk chicken burger and a pork and apple sausage.
It's classic pub fare in beautiful surrounds….and it's well worth making the time and heading across the bay.
You can even get the ferry home!
Pro tip: The local fishmonger Jenkins & Son has set up a food truck at the pub over summer. Caught that day, you can grab a super fresh serve and sit in the pub's atrium or lawn area and enjoy a drink from the bar along with your fish and chips!