James Packer's biographer says the troubled tycoon's future hinges on latest Crown project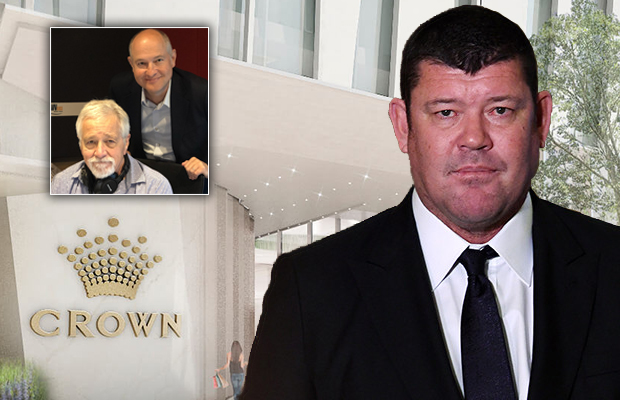 James Packer's biographer says the troubled tycoon's future and health relies heavily on the success of his new Crown hotel.
Damon Kitney, author of the recently released The Price Of Fortune: The Untold Story Of Being James Packer, told Neil Mitchell of Packer's reliance on medication to maintain his mental health.
"I think the saddest thing is that James acknowledges in the book very openly that he is on a pharmaceutical regime to deal with his situation," he said.
"He feels that he's on the US pharmaceutical treadmill, and he doesn't see the light at the end of the tunnel."
Crown Sydney could be that light.
When asked if Packer would play a big role in Australia's future, Kitney said the 2021 launch of Crown Sydney could decide that.
"I think if Crown Sydney comes up successfully and on time and on budget, I think that's going to be a huge thing for him psychologically," he said.
Image: Crown Sydney, right, is being billed as one of the finest hotels in the world, featuring Sydney's second casino
"And you might see, post that, that it's a turning point in his life.
"If it doesn't, and problems arise or whatever, I think it's going to be difficult."
Kitney also told Neil Mitchell about his observations on Packer's behaviour, and the billionaire's short-lived relationship with singing star Mariah Carey.
Click PLAY to hear the full, fascinating interview