Jim Molan: We won't be called upon to get involved in chemical warfare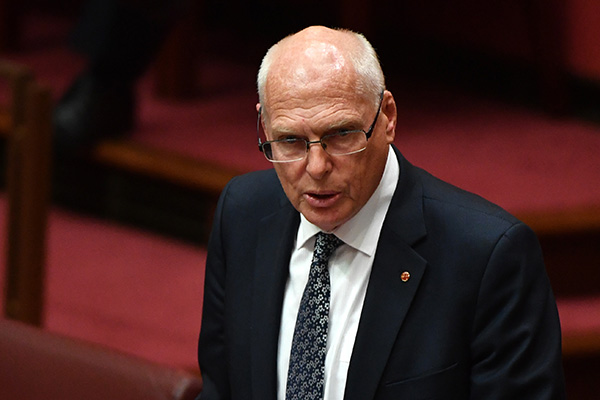 Former Australian Army Major General now NSW Liberal Senator Jim Molan says the the world's Allies were right to strike Syria but is adamant Australia will not be called upon to join the fight.
Over the weekend the United States, United Kingdom and France responded forcefully to what they say is Syrian regime's illegal use of chemical weapons in Douma.
Senator Molan told Nick McCallum it's extremely unlikely that Australia will become involved in any air strikes in Syria.
"I don't think in any way shape or form we would be requested to attack with chemical warfare," Senator Molan said.
"Logistically, we don't have the kind of weapons they're using to do it and it's a million miles away from us."
Click PLAY below to hear the full details
"I think every time they use chemical weapons we should punish them," he said.
"But for the good of the Syrian people, what's left of them, because it's been an appalling thing, we should let Assad get on with solidifying the country."
Photo: AAP