Jim Schembri's movie cheat sheet – June 24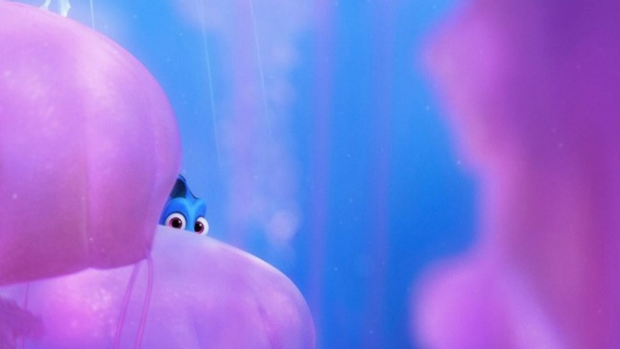 FREAK ACCIDENT CLAIMS 'STAR TREK' STAR
It's almost too sad for words: a freak car accident claimed the life of Anton Yelchin, the rising young American actor best known as Russian crew member Chekov in the rebooted Star Trek film series. He was 27. It appear a manufacturer's fault on his Jeep Grand Cherokee resulted in it rolling down the incline of his driveway and crushing him against the security gate. The vehicle was subject to a recall by Fiat Chrysler because the poor design of the gear shift made people think the car was in park (braked to the spot) when it was actually in neutral (no brakes on wheels). Yelchin, who is still to be seen in the films Thoroughbred and Star Trek: Beyond, began as a child actor and showed an early flair for comedy, as this clip from Curb Your Enthusiasm attests.
VALE PAUL COX
In sobering contrast, pioneering independent Australian filmmaker Paul Cox passed away, age 76, after living 'on borrowed time' after a life-saving liver transplant in 2009. Among his best films: My First Wife; Lonely Hearts; Man of Flowers; Innocence; Father Damien; The Diaries of Vaslav Nijinsky; A Woman's Tale. As well as being prolific, Cox was highly skilled at low-budgets and always considered a million dollars as a lot of money to make a film.
(See our special extended interview.)
HARDY TO PLAY WAR PHOTOGRAPHER
Exciting casting news: a biopic on the extraordinary life of British newspaper photojournalist Don McCullin has secured Tom Hardy in the lead. Fearless to a fault, McCullin captured stark, often horrifying images of wars in Africa, Vietnam, Cyprus, Israel, El Salvador, the Congo, Syria, Cambodia and Iraq. Hardy takes on the role once he has finished shooting Dunkirk for Christopher Nolan.
CHURCH OF SCIENTOLOGY ON THE AIR
Not content with having Tom Cruise among its chief spruikers, the all-powerful Church of Scientology is to kick-start a soup-to-nuts film studio through which it intends to make message-driven TV shows and films designed to reach every last soul on earth. It'll include an around-the-clock news channel. Says Scientology leader David Miscavige. 'As the saying goes, if you don?t write your own story, someone else will…we?re now going to be writing our story like no other religion in history…(this studio) represents the final component of an interlocking system for global Scientology communications'.
Yeah, but will it be free?
'STARGATE' TO RETURN
The latest news from the lovely, lucrative world of movie franchising comes the resolutely lukewarm news that Stargate, the surprise sci-fi hit from 1994 about a time-travel portal starring Kurt Russell and James Spader, is to be rebooted into a film series. Creators Dean Devlin and Roland Emmerich were also responsible for Independence Day. Could still be good, though.
DORY GOBBLES UP BOX OFFICE
The #1 opening of the latest Pixar film, Finding Dory, took a massive $13.2 million on 524 screens, setting records as the biggest opening for a G-rated film and a Disney film in Australia. Globally, the fish movie has taken about $250m since opening last week. Stand by for yet more Finding Nemo sequels. Though deprived of access to the Disney demographic, Warcraft: The Beginning (#2) still managed a respectable haul of $4.2m on 430, while the weepie Me Before You (#3) did a touch over $4m on 228, reflecting its huge run at home in the UK.