Jim Schembri's Movie Cheat Sheet: June 3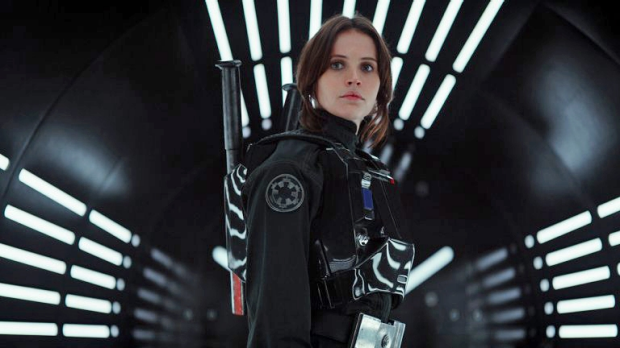 HOPES FOR A FEMALE-DRIVEN 007
While everybody is stirring up froth about who might play the next James Bond – from Idris Elba as the first black Bond to Gillian Anderson as the first 'Jane' Bond – genuinely game-changing news has been largely overlooked with the tantilizing possibility that Danish director Susanne Bier (Brothers; Open Hearts; After the Wedding; Oscar-winner In a Better World) might land Bond #25, which would make her the first female to do a Bond. With Sam Mendes (who did the last two: Spectre & Skyfall) definitely out it'd be great to see what Bier could bring to a male-dominated franchise in dire need of refreshing.
EXECS DEMAND A LIGHTER 'ROGUE ONE'
There's trouble on the set of the next Star Wars film Rogue One. Director Gareth Edwards (Monsters; Godzilla) has been ordered to do a month's worth of reshoots after a gaggle of Disney suits decided the footage so far was way too dark and full of fighting. The word is that they told him to go back and make it more fun and light like the first Star Wars film, rather than the latter entries. (Perhaps Edwards should give Jar Jar Binks a call.) With stars Felicity Jones, Ben Mendelsohn, Mads Mikkelsen and Forest Whitaker back before the cameras it's a very expensive exercise, and Edwards has his work cut out for him: the film is slated for a mid-December release and changing that date would be about as easy as balancing a Star Destroyer on the head of an Ewok. The film's timeframe falls between Episodes 3 & 4 – Revenge of the Sith and Star Wars: A New Hope and will also star Jiang Wen and Donnie Yen, two of the biggest stars in, you guessed it, China.
ALL SET FOR A NEW POPPINS
The ever-versatile Emily Blunt is locked in as the lead in Mary Poppins Returns, which takes place some 20 years after the 1964 Julie Andrews/Dick Van Dyke film. Director Rob Marshall (nominated for the multi Oscar-winning Chicago), who guided Blunt through Into the Woods, says the film will draw upon the other books by PL Travers, quipping to Vulture: ?It was the Harry Potter of its time.?
AYKROYD DEFENDS NEW GHOSTBUSTERS
In the wake of the largely nonsensical negative over-reaction to the first Ghostbusters trailer – we have the impulsive nature of online culture to thank for this new-found fetish of dissecting movie trailers – co-creator of the 'franchise' (only two films were made; only one was any good; and there was a crappy, short-lived 1986 cartoon series) Dan Aykroyd declared via Facebook: ?As originator of the original: Saw test screening of new movie. Apart from brilliant, genuine performances from the cast both female and male, it has more laughs and more scares than the first 2 films.'
So there.
'ALICE' FINDS MULTIPLEX LOVE
Second week in for X-Men: Apocalypse (#1) saw it take another $3.65 million across 518 screens for a neat total of $11.6m. Close behind was Alice Through the Looking Glass (#2), which had a great time flashing a Cheshire Cat-like grin at disparaging critics as it earned a hefty $3.62m across 503. The period comedy thriller The Nice Guys (#3) earned $2.58m on 262 while the Kiwi charmer Hunt for the Wilderpeople (#4) did very strong business taking $1.44m on 113 screens. Of note was the much-derided comedy Mother's Day (#14), which took a huge $84,490 on only five screens, bringing its five-week total to $5.7m. The film's message seems to be a clear one: don't listen to critics.