Jimmy Barnes opens up about his painful past in his new memoir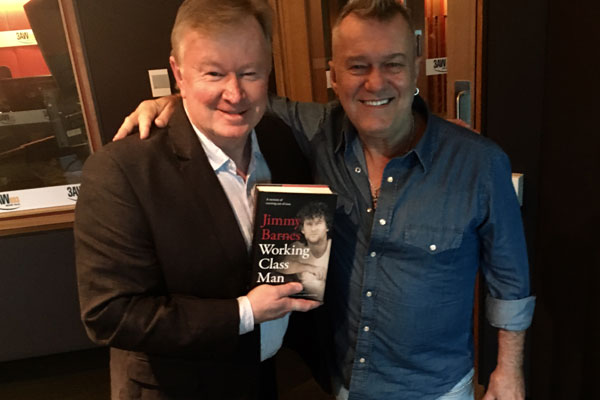 One of the greats of Australian rock has penned a new memoir to delve into some painful memories in his past.
It's the second memoir for Jimmy Barnes and the new installment, Working Class Man, is already on the bestseller's list.
He has had more hit albums to his name than any other Australian musician, but he's open about the fact it hasn't always been smooth sailing.
"I was afraid all the time as a kid, it was a tough life – that profoundly affected me," he told Denis Walter.
"That fear – the way I dealt with it – was to attack it and myself."
Writing memoirs has been a healing process for Barnes, who doesn't shy away from the own abuse he inflicted on himself through drugs and alcohol.
"Both of these books I sat with the intention of writing it for my own good," he said.
"I talk about looking over the abyss and not knowing how to cope with life.
"I had the most beautiful girl in the world, stadiums full of people, I'd get home at night and look in the mirror and think I don't like you."
The revered singer wants to keep writing – and next he thinks he'll tackle fiction.
Jimmy Barnes' new autobiography 'Working Class Man' is out now.
Click PLAY to hear the full interview on 3AW Afternoons