'Judge the risk': Lord Mayor supports debate around helmets being optional for cyclists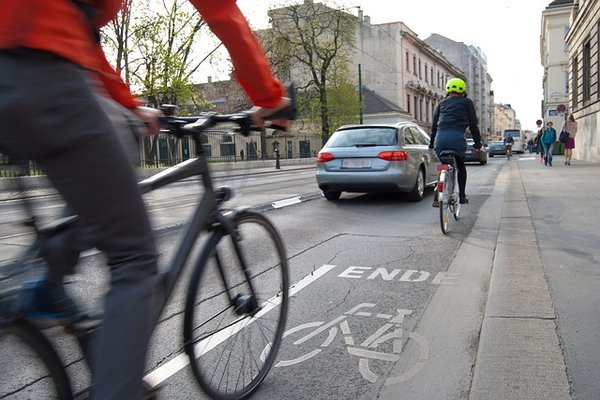 Melbourne's Lord Mayor Sally Capp has welcomed a debate about whether helmets should be optional for cyclists, admitting she wouldn't wear one at all times if it wasn't compulsory.
It follows a push by the lobby group the Bicycle Network who says Victoria is out of step with the rest of the world.
The group surveyed it's 20,000 members and found the majority want the law relaxed in low-risk areas, such as off road.
They want a five year trial.
Cr Capp told Neil Mitchell it should be a question of risk and the idea is "well worth considering" if gets more people on the bike.
"That is my personal choice," she said.
"I lived in London for three years, bicycle helmets are optional I rode all around the city and I absolutely loved it.
"I think if I was going on a busy road or for a long ride, I'd judge the risk.
"Personally I'd love to be able to make the decision, and I think it's well worth considering."
Asked if she would wear one if she didn't have to, she said she wouldn't.
"It's interesting that in this circumstance the bicycle groups are coming together to say maybe we have over-regulated in this circumstance," she said.
"They obviously believe helmets are are the barrier to more people riding bikes."
Click PLAY to hear more on 3AW Mornings