Karl Hague found guilty of 1995 cold case murder of Ricky Balcombe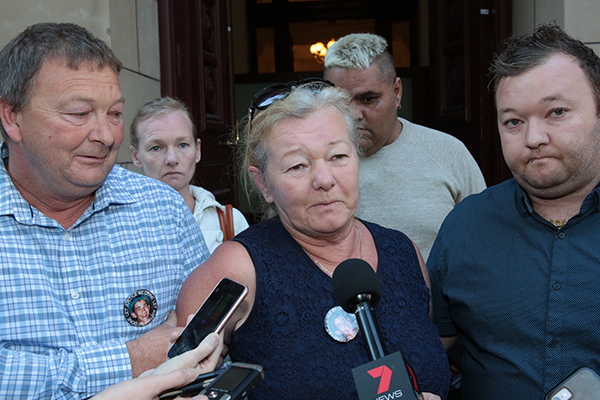 Image: The family of murdered teen Ricky Balcombe, mother Christine Loader, father Graeme Loader and brother Tee-Jay Loader, outside the Supreme Court today.
Karl Hague has been found guilty of the 1995 cold case murder of Ricky Balcombe.
Ricky Balcombe, 16, was stabbed to death in a Geelong Market Square Shopping Centre in 1995.
Karl Michael Hague, then aged 21, was charged the following year but the case never went to trial.
He has always maintained his innocence, and last year appeared on Channel Seven's Million Dollar Cold Case program.
But by August last year, Hague was in custody and charged with the murder.
This morning a jury, after six days of deliberations, found him guilty of the teenager's murder.
The 44-year-old is due to be sentenced next week.