Kate reviews: Bam Bam
Bam Bam Italian
445 Belgrave-Gembrook Rd, Avonsleigh
www.bambamitalian.com.au
Click PLAY below to hear Kate's review on 3AW Breakfast
"Where on earth is Avonsleigh?"
It's the question I've been asked pretty much every time I've told someone about Bam Bam.
But let's take it back.
I first met Paul "Dougie" Douglas when he had opened the General Food Store in Emerald, a café offering seasonal, local produce and plenty of warm hospitality.
Well, the intention with his new endeavour, Bam Bam isn't so different, it's just that there is a serious Italian bent to this one. And Avonsleigh? Well it's about two minutes past Emerald. And it's small – we're talking a population of 852 people.
Dougie's worked at good Italian restaurants in both London and Melbourne, he and partner Belinda have travelled to Italy plenty of times – so they've done their research.
I've eaten at Bam Bam twice now, and both times was blown away by the fact that a venue in a town this small can pump out such great quality food.
It's all pretty loose here. You can just order yourself a pizza or pasta and you'll be happy. Or you can do what we did, and have a lovely, long, progressive lunch working your way through the menu.
For our table of four, we started with two entrees to share, then took delivery of two pizzas, and finally a couple of the mains between us. Loved the relaxed pace and the way staff completely understood how we wanted to eat, and didn't rush us.
It seems there's always arancini on the menu, these were filled with rice, butternut pumpkin that had been stuffed with herbs and olive oil and slow roasted for four hours, rosemary, mozzarella, and a lovely, light, lemon aioli.
Entrée of the day went to an unbelievably good smoked duck bruschetta.
Radicchio is been marinated in white balsamic, red wine vinegar, currants and olive oil. It goes on top of the house-made grilled focaccia, then comes the duck. Smoked by local butcher Bills of Belgrave and then hand sliced at Bam Bam, it was a phenomenal snack- sweet and smoky.
The pizzas are all great. The dough is proved for 24 hours "to give it plenty of character" then they're cooked in the 370 degree stone based oven.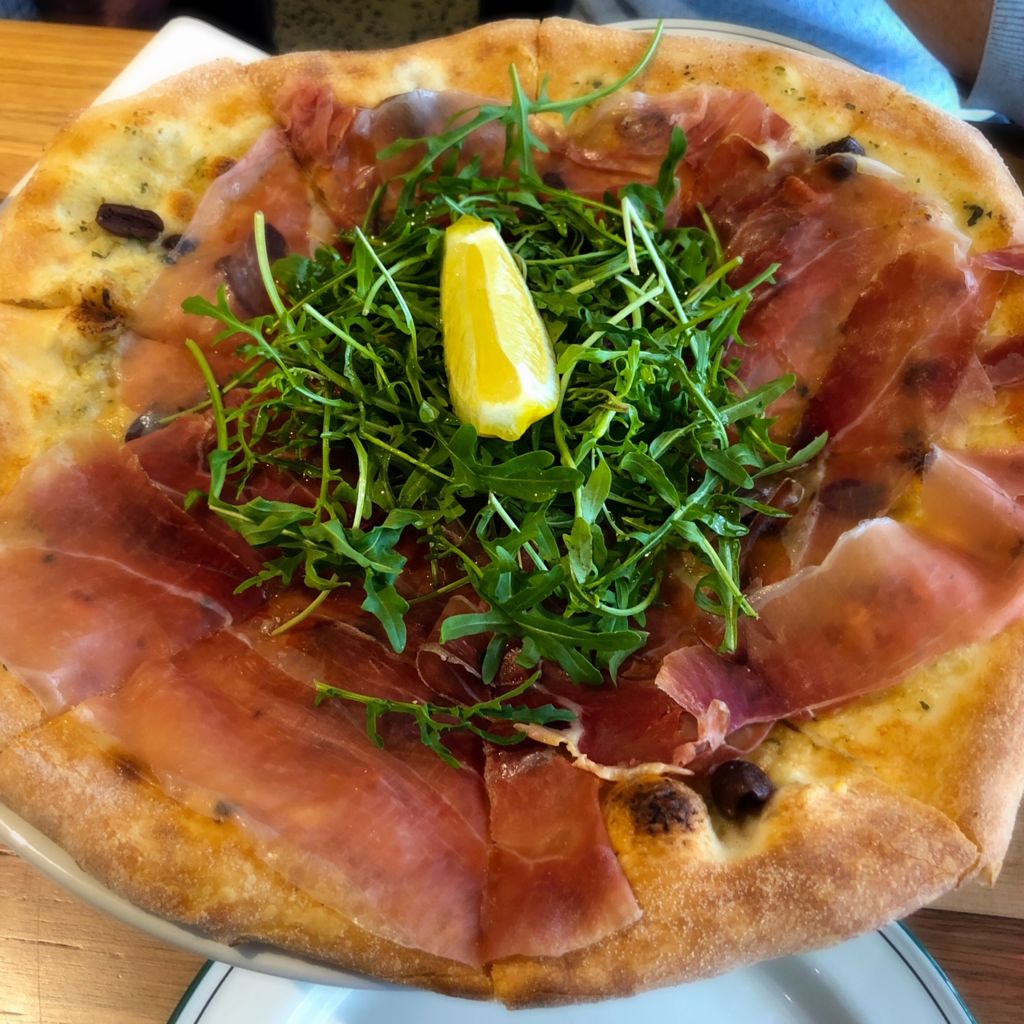 My favourite – the Proscuitto. On the base, a gorgeous paste of blended globe artichoke, confit garlic, and local olive oil. Fresh prosciutto is added after the base is cooked and it's topped simply with local olive oil, wild rocket and a lemon wedge.
For the Lumache Rigati, Bam Bam have the snail pasta made locally. The ragu is a mix of slow-cooked pork scotch, and pan-fried pork and fennel sausage. It's topped with pork crackling crumbs and pecorino. Would have loved a bit more texture from the crumbs, but there was no doubting the beauty of triple pork in the dish.
From the mains, the braised beef cheek was a lesson in the beauty of taking it slow. The Cape Grim cheek is marinated in wine and spices for THREE WEEKS, then pot-roasted for seven hours until falling apart. Served on soft cheesy polenta, it was a perfect Sunday arvo dish.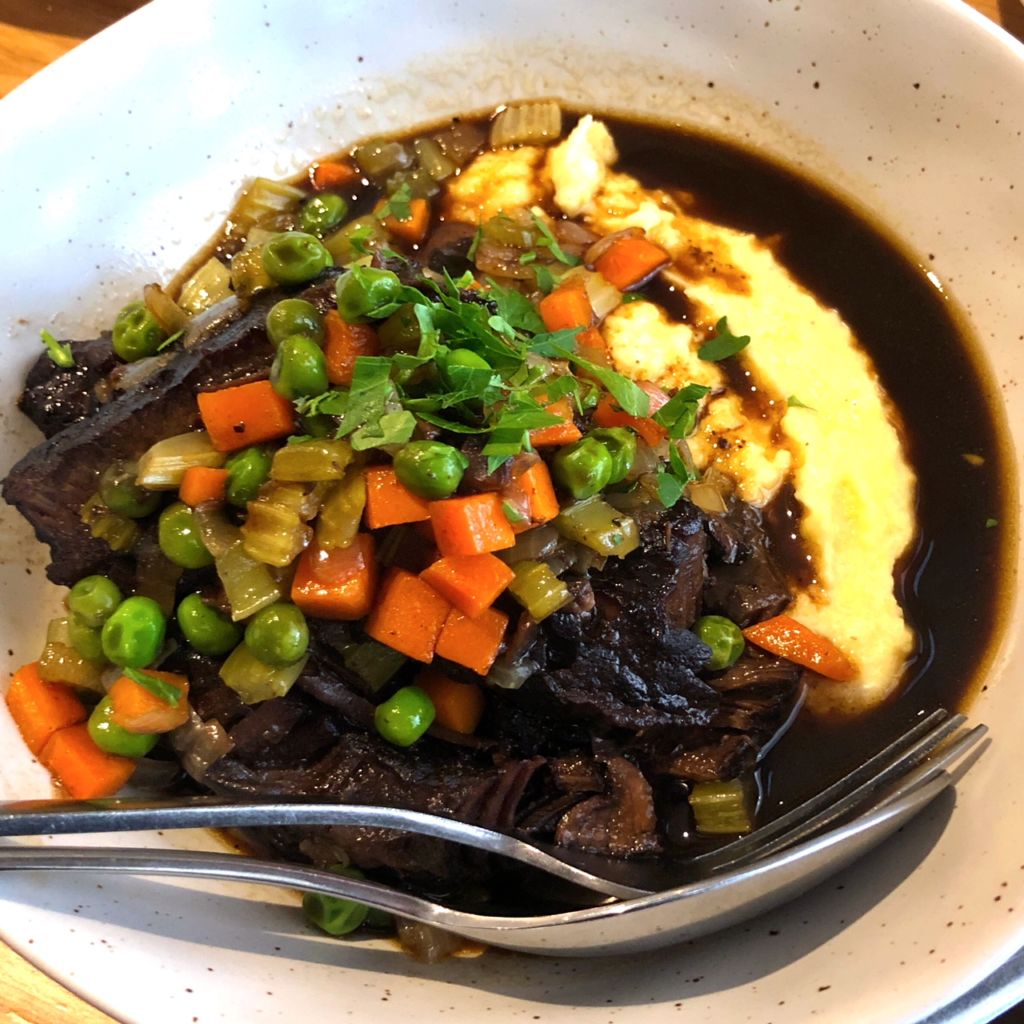 If, like us, you can't fit in dessert, you can picked up a house-made cake or pastry on the way out for later.
Cocktails are well-priced, there are local and Italian beers, Victorian wines (but plenty of Italian grapes).
I can't go past the Payten & Jones Sangiovese at $12 or $48 a bottle.
The term "gem" does get thrown around a bit, but here in the heart of the Dandenongs with its passionate and efficient staff, and seriously good and generous fare, Bam Bam really does deserve the title.