Why the number of active COVID-19 cases in Colac has plummeted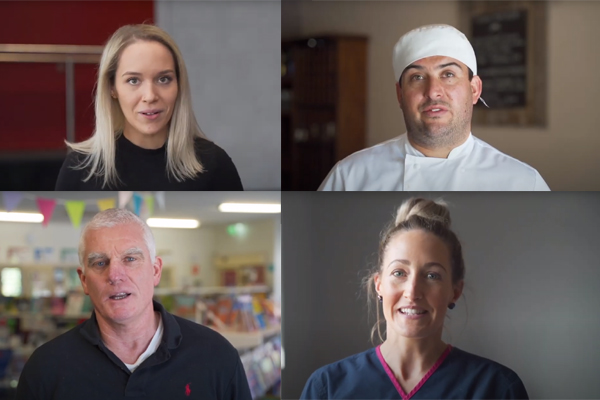 (Image: Keep Colac Safe/Bulla)
The town of Colac, in Victoria's west, has had remarkable success getting on top of COVID-19.
In just 10 days, the number of active cases in Colac-Otway Shire fell from 80 to 36.
Now, the town has just 15 active case of COVID-19, a 58 per cent drop this week, despite enduring a major outbreak at an abattoir last month.
Member for Colac, Richard Riordan, said the town was so successful in beating coronavirus because they'd been preparing for months.
"What we did, more than anything else was just worked together," Mr Riordan told Ross and Russel.
"We brought together people from right across the business community and the public sector.
"Everyone worked together and we've been meeting since nearly March, so when this broke out … we knew that our town could be at risk if something took off."
In March, the town started a local campaign to 'Keep Colac Safe', bringing together local faces to spread the message.
"It was absolutely brilliant, spread like wildfire around the town," Mr Riordan said.
Press PLAY below for more.
Press PLAY below for the advertising campaign they began back in March!