Labor Senator called a 'terrorist, monkey' by far right group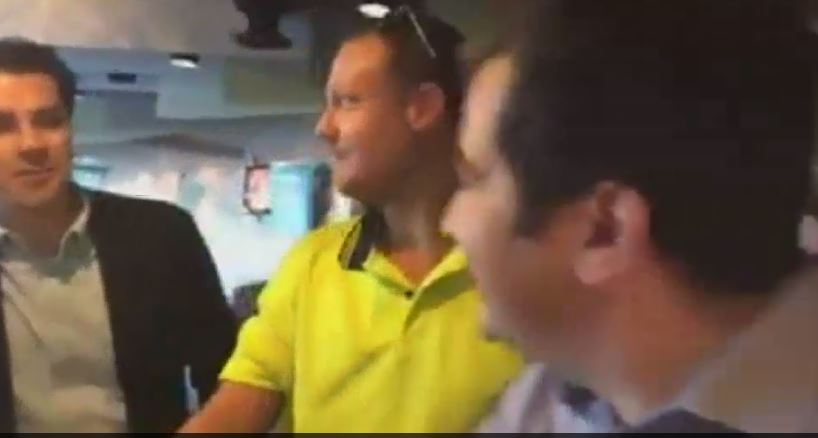 Labor Senator Sam Dastayri says he was frightened and intimidated after he was ambushed by members of a far-right patriot group.
Mr Dastayri was at a pub in Footscray promoting his book when he was accosted last night.
He was called a terrorist and a monkey.
"This is where politics is heading in this country," he told Neil Mitchell.
"I cop a lot abuse, I cop a lot of hate, I probably cop more than other people do because I am a little outspoken."
He said that sort of behaviour should be called out.
Neil Erikson, one of the members of the group who abused Mr Dastayri, said he was a sook.
He denied it was offensive to call him names and that he crossed the line.
"He called me a redneck, which is actually a racist slur," he said.
"So I turned around and called him a terrorist. I think it's fair, he had no evidence to show I'm a redneck.
"We just wanted to put him on show."
Both the Opposition Leader Bill Shorten and Prime Minister Malcolm Turnbull have condemned the racist tirade.
Click PLAY to hear from both on 3AW Mornings