Lachie Strachan's recipe for barbecued salmon BLT sandwiches on the new Weber Traveler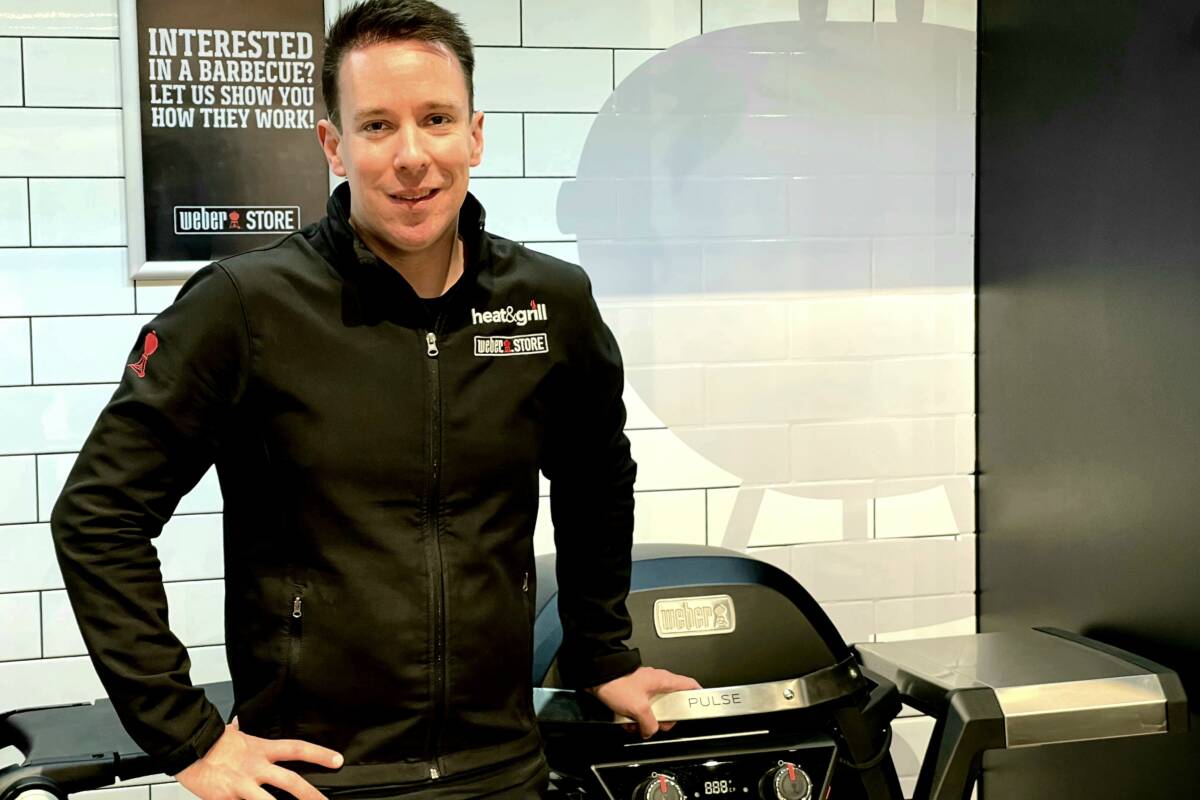 Barbecued salmon BLT sandwiches on the new Weber Traveler
This week, I've dedicated on a recipe to showcase a brand-new product just released about which I am extremely excited! I think it has come just at the right time with restrictions set to ease as we move closer to summer and start catching up outdoors with friends and family.
The brand-new Weber Traveler has just been released and all of us at Heat & Grill are so excited! We have been giving it a solid workout since just before release and it really is the most versatile go anywhere BBQ on the market. It can run off disposable gas cylinders as well as a standard gas bottle meaning you can take it just about anywhere, which is perfect for when we can get out and about again. It literally is an all-in-one unit that folds up & down in one movement!
Check out the link to learn more.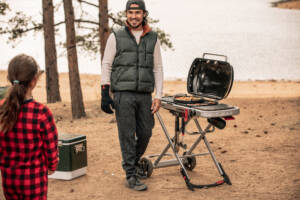 Moving onto the recipe, I could have easily thrown some chops & sausages on the grill, but I wanted to showcase just how versatile this BBQ is by cooking something so delicious & packed full of flavour without too much effort or prep time.
Prep Time: 15 minutes
Cooking Time: 5-6 minutes
Ingredients:
2 rashers of streaky bacon per sandwich
1 salmon fillet per sandwich (skin on or off) – around 140 – 175 g 1-2 cm thick (bones removed)
Extra-virgin olive oil
Sea salt
Freshly ground black pepper
2 slices of sourdough bread per sandwich
1 avocado, mashed
1 lemon
Whole egg mayonnaise
Fresh Dill
Tomato cut into thin slices
1 Cos lettuce leaf per sandwich
Now if you are heading out & cooking this in the park, beach etc I would prepare the tomato, mashed avocado & dill mayonnaise prior to leaving and place into containers to save time.
Method:
Prepare the BBQ for direct cooking over high heat (230 – 290) Celsius
Place bacon on the grill for 3 minutes per side or until grill lines are set, alternatively you can put on a pan or hotplate, but I prefer the grill. Transfer the bacon onto a plate with paper towel to drain oil
Brush to salmon fillets with oil & season with salt & pepper. Also, Brush one side of each slice of bread with oil
Barbecue the fillets on the grill for about 3 minutes with the lid closed, until you can lift them off the grills without sticking.
If using skin on salmon place skin on side down onto the grill first.
Turn the fillets over and cook till preferred doneness again with the lid closed. Around 2-3 minutes for medium rare.
During the last 30 seconds of cooking time, toast the bread on the grill oiled side down. Remove salmon & bread from grill & allow salmon to rest for 3 minutes.
Mash the avocado & squeeze some fresh lemon juice for maximum flavour impact, chop up fresh dill & combine with the mayonnaise.
To build the sandwiches, generously spread the non-grilled side of bread slices one with the mashed avocado & the other with the dill mayonnaise.
Then add tomato slices, lettuce, bacon & salmon.
Get ready to be blown away by the flavour of this simple dish that you could enjoy not only at home but also anywhere with the new Weber Traveler!