Lachie Strachan's recipe for hanger Steaks with umami compound butter & grilled bone marrow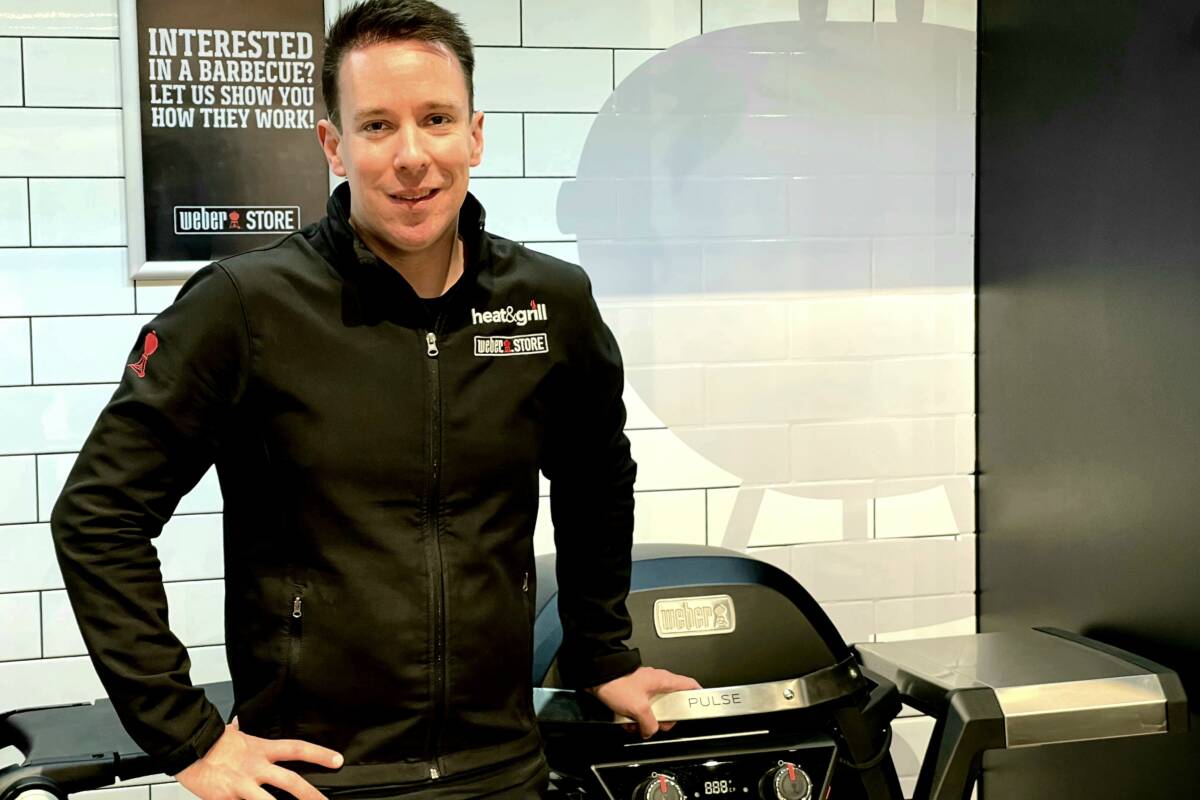 Hanger Steaks with Umami Compound Butter & Grilled Bone Marrow
Let me introduce you to a beautiful yet very rare cut of steak, The Hanger Steak. Every time I grill a set of these for friends or family, they are often mistaken as lamb backstraps due to their shape. What makes this cut super unique is there is only one per animal. It pays to call around your local butcher shops and order one prior.
Adding a compound butter onto any steak is a match made in heaven. In fact, I'm getting addicted to it lately.
This Umami Compound Butter recipe is super tasty with its sweet, savoury & salty flavours, it compliments so nicely with red meat. My Favourite BBQ to cook this on would have to be my Weber Go Anywhere charcoal BBQ, but quite often it goes on my Weber Genesis Gas BBQ also.
Ingredients:
Hanger Steaks trimmed
Beef Marrow Bones cut lengthwise
Olive oil
Salt
Freshly cracked pepper
Minced Garlic
Chopped Parsley
Grated parmesan cheese
Umami Compound Butter
125g butter
1 tbs oyster sauce
2 tsp sesame oil
1 ½ tsp fresh grated ginger
2 tsp white miso paste
Nori, torn (optional)
Method:
Combine all of the compound butter ingredients into a mixing bowl with the softened butter and form into a log shape wrapped in glad wrap & place in the fridge to set.
Preheat your BBQ for direct high heat cooking on the grill.
Give the trimmed hanger steaks a coat of olive oil, salt & pepper, let rest till room temperature
Lightly coat the beef bone marrows that have been cut lengthwise with olive oil, salt & pepper. Then spread minced garlic & chopped parsley over the marrow. Lightly coat with a layer of grated parmesan cheese.
Grill the hanger steaks over direct high heat on the grill for around 3 minutes a side with the lid closed. This should aim for a medium rare finish but always use a good meat thermometer to cook exactly to your liking.
Place the beef bones marrow side up over indirect heat for around 10 minutes or until cheese has nicely crusted
Make sure to rest the hanger steaks for at least half your cooking time.
Cut the hanger steaks into thin slices and place a few slices of umami butter over the steak and watch it melt and cover the steaks
Grill some sourdough on the BBQ grill with a light drizzle of olive oil & spread the grilled beef bone marrow over the toasted sourdough for an amazing side to the steaks.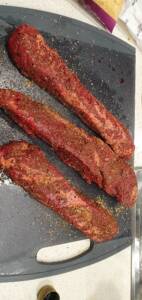 As you can see from the images,  I like to serve this with some nice crispy potatoes & a fresh salad but you can pair it with whatever you like.
So go on give this one a go! You will be pleasantly surprised & the hanger steak is such a superior tasty cut.
If umami butter doesn't quite take your fancy, you can pair it with any compound butter you like.