Lachie Strachan's recipe for hot, sweet, sticky chicken wings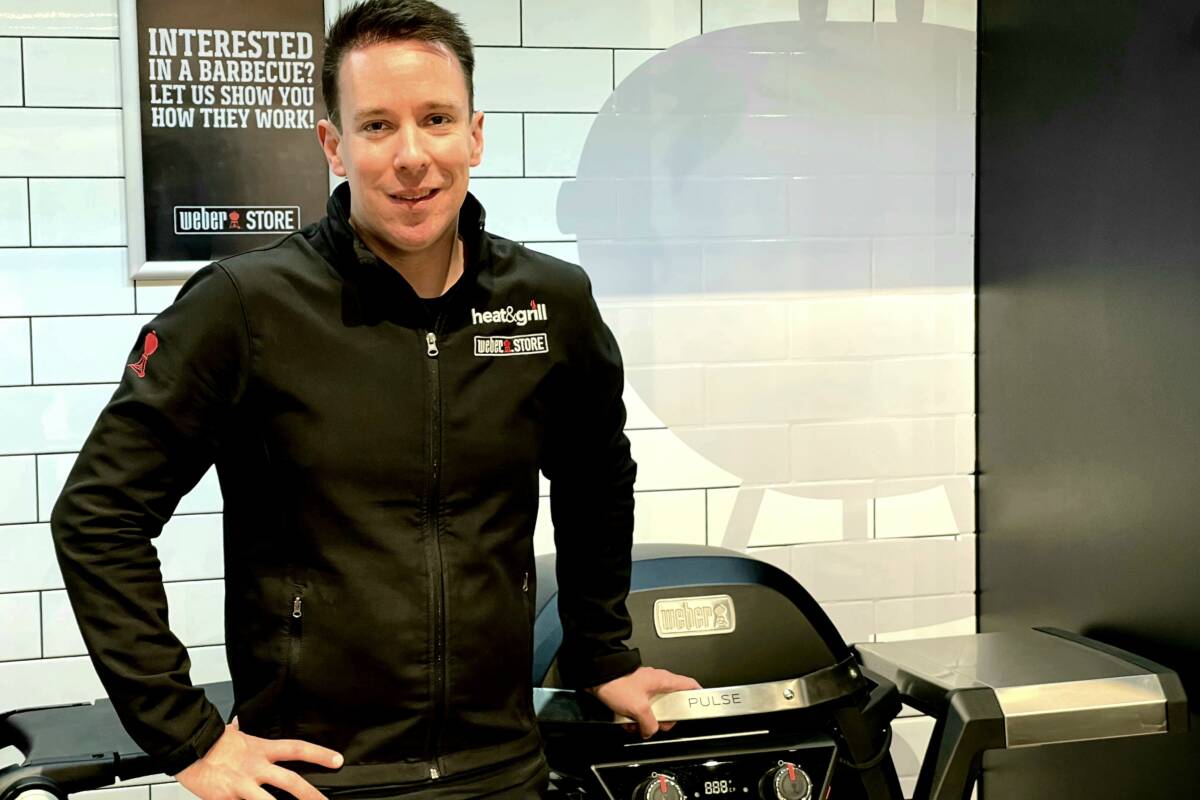 Hot, Sweet & Sticky Chicken Wings
This quick & easy marinade is a combination that works deliciously to ensure juicy meat beneath golden skin.
Follow the two-step process of browning the chicken skin over direct heat & then finishing the wings slowly over indirect heat. Wing tips can sometimes burn on the BBQ. To avoid this, you can cut off the tips before marinading the wings.
Prep Time : 10 Minutes
Marinating Time : 4-6 Hours
Serves 6-8
Marinade:
125ml tomato sauce
4 Tbs balsamic vinegar
2 Tbs dark brown sugar
1 Tbs garlic powder
1 Tbs worcestershire sauce
1 Tbs hot chilli sauce, such as tabasco
2 Tsp Dijon mustard
2 Tsp paprika
2 Tsp hot chilli powder
20 chicken wings, about 1.5kg total
Extra-virgin olive oil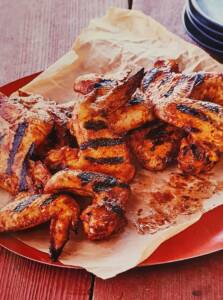 Instructions:
1: In a bowl whisk together the marinade ingredients. Put the wings in a large resealable plastic food bag & pour the marinade in. Press the air out of the bag and seal tightly. Turn the bag to distribute the marinade. Place in a bowl and refrigerate for 4-6 hours, turning the bag occasionally.
2: Preheat your BBQ for direct cooking around 230c.
3: Brush the cooking grills clean, Remove the wings from the bag and discard the marinade. Lightly brush the wings with oil. Sear the wings over direct medium heat for around 4 – 6 minutes with the lid closed until well-marked, turning once. Move the wings over indirect medium heat and continue to cook for a further 10-20 minutes with the lid closed. (If using a Weber Q BBQ use the convection tray & trivet to create indirect heat)
Once the skin is dark brown and the meat is no longer pink at the bone, turning once or twice. During the final few minutes, move the wings over direct heat again to crisp the skin a bit more turning once or twice. (I highly recommend doing this)
Remove from the BBQ and serve warm.
The wings are delicious on their own but can be served with a ranch or blue cheese dipping sauce.